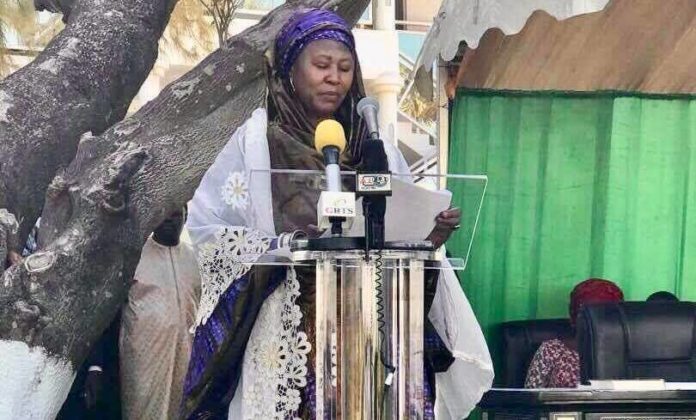 The Vice President of the republic of The Gambia, Her Excellency Madame Fatoumatta Jallow Tambajang has said that the coalition government stands to be challenged by the citizenry.
Madame Jallow Tambajang made the remarks Wednesday while addressing a cross section of civil society activists, ministers and parliamentarians at the launching of DUGA, a Gambian–US based civil society group held at the Law Faculty in Kanifing.
"This government stands to be challenged, questioned and engaged with regards to the welfare of the people of this country," Vice President Jallow Tambajang said.
She went further to state that the coalition government is the government of all Gambians and is open for every section to participate.
"Nobody can claim this victory because it belongs to all of us," she asserted.
Vice President Jallow Tambajang commended the Gambian masses on the ground and the ones in diaspora for playing a critical role to bring the change.
"We have fought not only for regime change but for system change too," she pointed out.
She spoke about the reforms agenda on the table particularly the public service reforms.
"Civil society is the checks and balance of every government that wants to succeed," she interjected.
She urged the members of DUGA to work with the other civil society groups in the country.
According to her, most of the travelings they embark upon are sponsored by the countries that invite them. She urge Gambians to work together to build the country, saying everyone should contribute to the country's development.
Meanwhile, the program was graced by drama plays and poems on enlightenment.