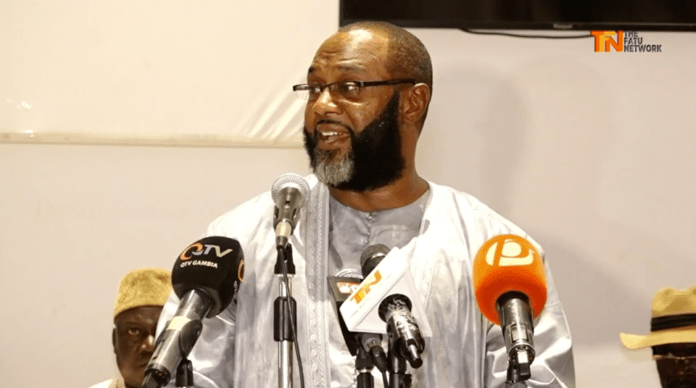 By Lamin Njie
The leader of the Gambia Action Party has been slammed for saying that homosexuality should not be allowed in The Gambia.
Political newcomer Musa Batchilly during a press conference held over the weekend said "gays and lesbianism are now rampant in the world and even in the Gambia."
"A GAP government cannot tolerate gays, [in] the territorial jurisdiction of the nation, in this part of the world, Gambia. It is considered inhuman and unreligious," Mr Batchilly had told journalists. 
A US-based Gambian Momodou Ndow reacting to the GAP leader's comments asked in a Facebook post that "how long is Gambia going to tolerate idiots who think they have the right to decide how others live their lives?"
"With the mountain of problems Gambia is facing, this bigot is worried about how others live their lives. Somehow, too many of our people think they have religious and moral authority over others," Ndow said.
Sulayman Cham, commenting, said: "Is he Musa or Mustapha Batchilly of SAHS? I wonder why gays and lesbians are the most important economic policy for Gambia lol. I wish he came up with laws to build the institutions,economy and the infrastructure. So sad."
Betty Marong, on her part, said: "Smdh! A leader who spreads hate has no place in Gambia! Please carry this one go!"