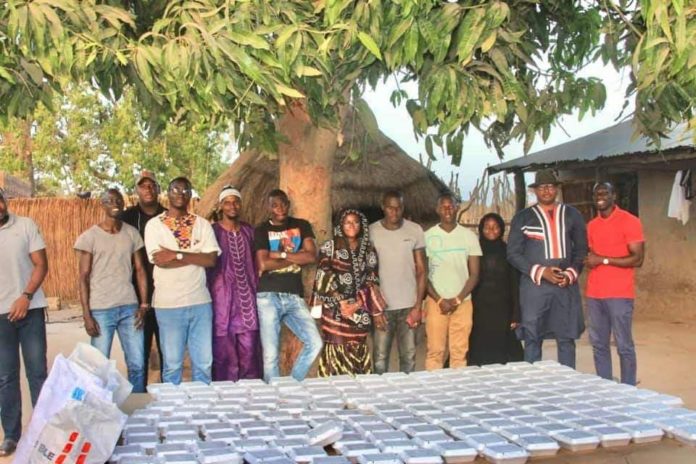 By Alhassan Darboe
A group of young Gambian brothers in the spirit of generosity in Ramadan Saturday organized Iftar for the Talibe Community in the village of Foni Wasadu, Western Region.
Writing on his Facebook, Alasan Gent Ceesay, a UK based Gambian behind the charitable endeavor said: "It cost nothing to be kind, generous and pleasant to each other, and the rewards are priceless especially in the Blessed month of Ramadan. Another opportunity to share Iftar with our beloved 'talibè' community in Foni Wassadu."
Also writing on his Facebook, Sainey Marenah a prominent Gambian journalist and head of Communication at Constitutional review commission writes, "Caring and sharing in Ramadan. Glad to join this group of young people courtesy of AlaSan Gent CeeSay to provide Iftar to the community of Wasadu in Foni Jarrol district. May Allah accept our fast and prayers. May the sharing and caring continue after Ramadan. Amen"
Kemo Bojang, youth secretary of U.D.P and also member of the team when contacted by Gunjur News online was philosophical and humble about the charitable endeavors he and his team of young progressives undertake to feed the poor and needy.
He said: "It's in the spirit of Ramadan and our culture to share with people especially the less privileged. We see this as a way of us to reflect on our blessing that God has showered on us.