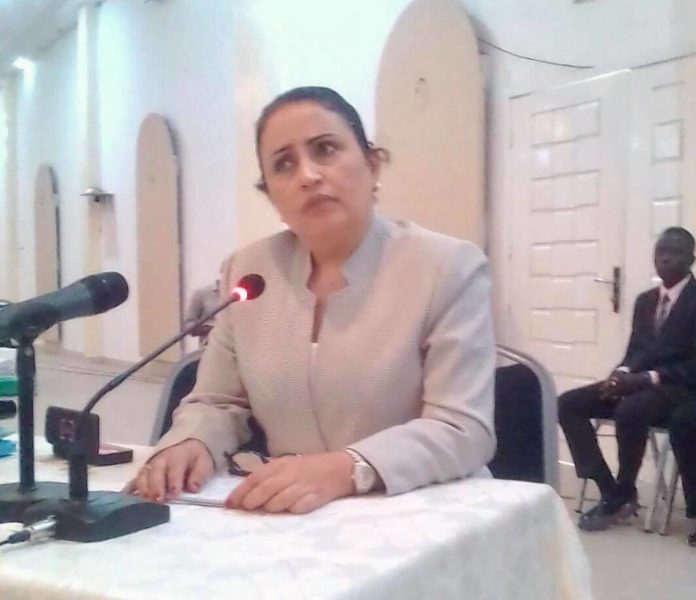 Ms Laly Diab, former Managing Director of Sindola Safari Hotel has testified before the commission of inquiry probing into the financial dealings of the former President Yahya Jammeh and his close associates at the Djembe Beach, Kololi.
The former Sindola Safari Hotel Managing Director has said that she first met the former President Yahya Jammeh at the Emporium Business Centre that belongs to her family.
Ms Diab told the commission that 75 percent of Sindola Safari Hotel was owned by the former President Jammeh while 21 percent belonged to the former First Lady Zeinab on behalf of their children. She claimed that she was not paid for the services rendered to the Hotel. She added that she used to receive instructions from the former president through another person.
"We did not communicate directly. I did not see him from 2005 to 2015," Ms Laly Diab said.
The business woman who claimed to be operating a family business at the Emporium Business Centre said she considered herself a proud Gambian. She further testified that she was overseeing the position but never stayed at the office. She said she served to the best of her ability base on the perimeters of her job.
Ms Diab noted that she was visiting the hotel once every three months while she has not seen the former President for 5 years but was only sending reports to him.
The former Sindola MD further testified that she does not remunerate the job as she has high regard for the Office of the President.
"I'm obliged to take the job even if the current head of state said he is busy and wants my service I will do it for him," she asserted.
When asked why she refused to take salary, she explained that being an intelligent businessperson she chooses where to get money.
Ms Diab told the commission that she was supplying furniture, renovating the Cabinet and repairing bathrooms as well as making curtains at the State House without tendering the supplies. She said she also furnished the former president's houses at Kanilai. She added that the supplies were made from the Emporium Shopping Centre.
The former Sindola Safari Hotel MD said she was not very close to the former First Family but she sat twice with the former First Lady. She also used to make donations to the former First Lady's Operation Safe a  Baby Project.
Meanwhile, Ms Diab who was also former Managing Director of Unique Transport Services Corporation UTSCO was asked to reappear at a later date.