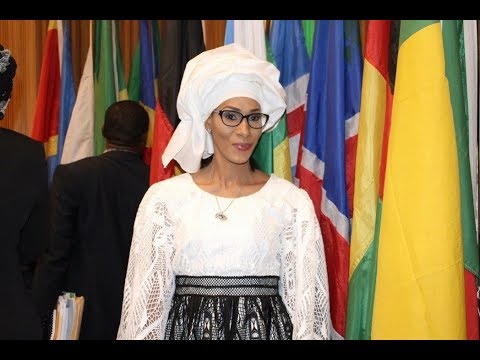 The Fatou Bah Barrow Foundation (FABB) is still tight lipped on the state of investigation board members say they are currently engaged in over the $752,592.42 paid into the foundation's account by TBEA Company Ltd.
TBEA is a Chinese manufacturer of power transformers and a developer of transmission projects. It has been gathered that The Gambia Government through the Ministry of Energy and The National Water & Electricity Comapany (NAWEC) are on the verge of giving the country's transmission and distribution project to TBEA.
A credible source from a financial institution told The Fatu Network that there is no way The First Lady could say that she knows nothing about the transaction.
Well, The First Lady and her aunt one Aminata Jallow 'Marimo' signed off on the transfer of $742,211.13 to White Airways, a Portuguese charter airline on the same day the money was deposited into the foundation's account. How can that happend if they do not know about the transaction? The source asked.
Following investigations, The Fatu Network found out that the foundation has three signatories, The First Lady, Fatou Ceesay and Aminata Jallow. What we found interesting is that for this particular transaction, only The First Lady and Aminata Jallow signed for the transfer of funds to White Airways for a charter flight that never was. What happened to the $742,211.13 sent to Portugal is still a misery.
Despite comments by the foundation's acting CEO, Fatou Ceesay that they do not how the money made its way into their account, The First Lady's aunt, Aminata Jallow first claimed that the $752,592.42 was sent in from Beirut for her business. She was said to have insisted on that until a telext report was shown to her that the money actually came from Honkong, China.
'Aminata then insisted that the balance of the money in the account should be paid to her, but the board did not approve her request' A source said.
The source added that after the first board meeting was conducted about the huge transfer, The First Lady promised at the meeting that she was going to discuss the issue with the President but never got back to them.
The multi millon dollar question is, does The President know about this transaction or is it between The First Lady and her aunt, Aminata Jallow? Our investigations into the matter will continue.