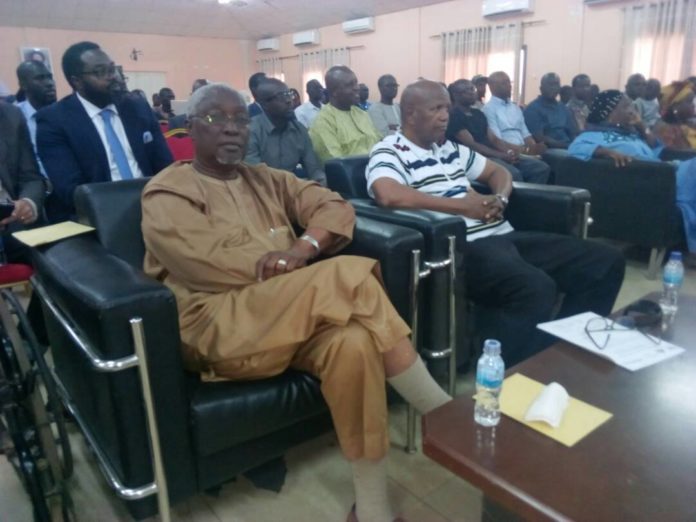 Gambian-US based civil society group, The Democratic Union of Gambian Activists DUGA was launched for the first time in Gambian after fighting several years to dislodge the former dictator from power.
The group is known for its uncompromising stance against tyranny especially when it occupied the Gambian Embassy in Washington DC.
Speaking at the launching held at the Law Faculty in Kanifing, Ms Sohna Sallah, Chairperson of the movement commended Gambians and the diaspora who fought courageously to remove the former dictator from power.
"The Gambia was able to win tyranny because of the collective sacrifice of the nation," Chairperson Sohna Sallah said.
Ms Sallah explained to participants, state ministers and parliamentarians that they are a civil society movement and not a political party, saying they will continue to engage the government while urging them to listen to the concerns of the citizenry.
"We will continue our work to enlighten the people," she asserted.
Chairperson Sallah told activist groups in the country that their doors are open to them.
Ms Sophie Ceesay, Spokesperson of DUGA spoke on behalf of Ousainou Mbenga, founding Chairman of the movement who could not attend the event.
He spoke about the principles, ideals and concepts of the movement defining the role of women and youths in the struggle.
The Attorney General and Minister of Justice, Abubacarr Tambadou said he was inspired when he saw the members of DUGA occupying the Gambian Embassy in Washington DC.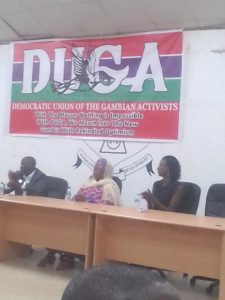 "I was shocked and thought you were crazy but you have really succeeded in exposing the dictatorship in The Gambia," Justice Minister Tambadou said.
"Your effort contributed in this change and it must be recognized," he added.
The Justice Minister called on Gambians to lay a solid foundation in terms of democracy to get rid of bad governance, torture and rape among others. He also called for close collaboration with the civil society, saying the Gambia has change and it has change for the better.
Minister Tambadou advised activists to consolidate activism with responsibility.
"There is no perfect democracy in the world," he pointed out.
He added that activists should not compare the Gambia's democracy with far more advanced democracies because it took those nations centuries to get where they are today.
Meanwhile, the launching was graced by the Vice President, the Speaker of the National Assembly, MPs and a cross section of Gambian activists. The vote of thanks was delivered by Pa Samba Jow, DUGA Vice Chairman.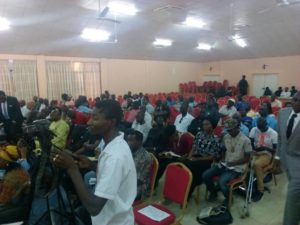 The solidarity statement was made by Alieu Bah, one of the founding members of Occupied Occupy Westfield.