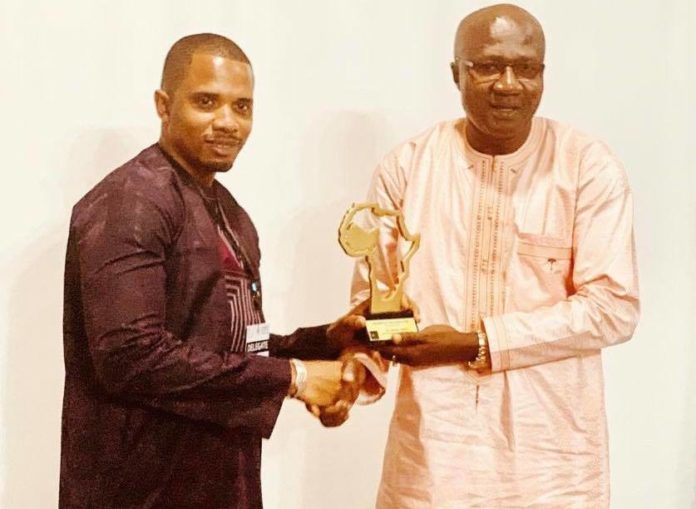 Dr. Ismaila Ceesay received the 'Most Influential Young Person of The Year' 2019 award, conferred by the renowned Confederation of West African Youths in Freetown, Sierra Leone on the 31st of March at a Golden Tulip Forum & Award ceremony.
Under the theme 'New Leaders, New Africa: A Gathering for Africa', Dr. Ismaila Ceesay delivered a speech highlighting education in Africa and the need to invest in our own people.
This conferment follows the August 2018 confederation publication of the 100 most influential young persons in West Africa in which Dr. Ismaila was listed amongst others. Giss Giss fellow talk show host- Mr. Momodou Sabally also received the 'Influential Person of the year' award. Dr. Ismaila Ceesay's award is in recognition of his outstanding role in mentoring and inspiring young Africans, thereby shaping the future of Africa.