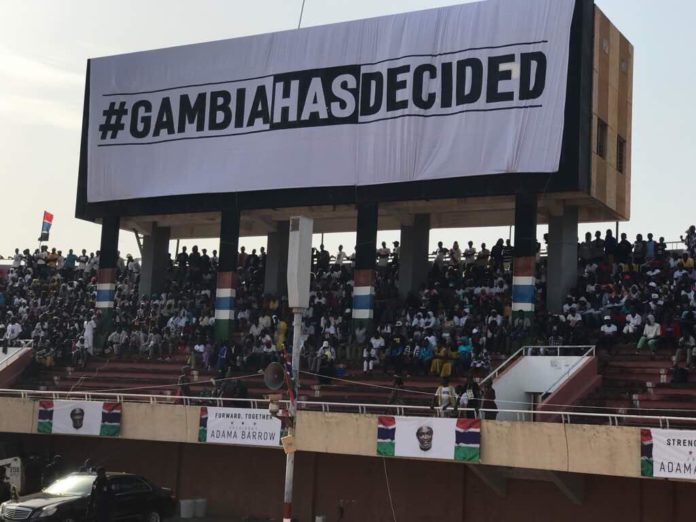 By Omar Wally
Lawyer Salieu Taal, one of the founders of#Gambia Has Decided, a civil society organization, has reacted to remarks made by President Adama Barrow in Turkey.
President Barrow made the remarks during a meeting with Gambians in Turkey where he said that it is very common now to find a whole space filled with ideas and criticisms.
He asked the whereabouts of some of those who are very vocal now adding that many of them were nowhere to be found when Jammeh refused to step down.
Reacting to President's comments, Taal said he was surprised and disappointed listening to President Barrow speaking along those lines.
'Even if a person or a group spoke lately, it is never too late to speak for what is right.'
As our leader and at this juncture in our nation's democracy, the focus of the discussion should be on what we learned from the past, said Taal.
Taal: 'We have to unlearn how we lived under Jammeh and learn how to live under a democracy. Gambia Has Decided played a pivotal role as a form of public defiance against Jammeh while he was in power.'
Taal said Gambians spoke very loud and that through the initiatives billboards were erected while Jammeh was in power; thousands of T-Shirts were printed and distributed mostly at their cost.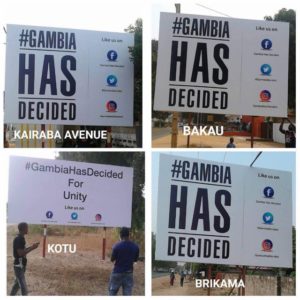 'Because someone has been an activist for twenty years does not give them more rights and entitlements than the next person who started activism six months ago. Obama became President of US on the struggles of Martin Luther Kings, Malcolm X and many others. Rev Jackson has been in the struggle  longer but Obama was the one who enjoyed the fruits of the fight put up by African-Americans.'
When you fight for your country you fight for yourself, you don't fight in expectation of any entitlement or benefits said Taal.
Taal added that what it takes to tackle dictatorship is different from what it takes to build a democracy. The Civil Society can only make Barrow a better president; it is in his interest to continue to engage the civil society.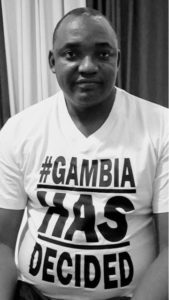 'Civil Society is not fighting with the president; civil society and the president have the same fight which is to develop the Gambia.'