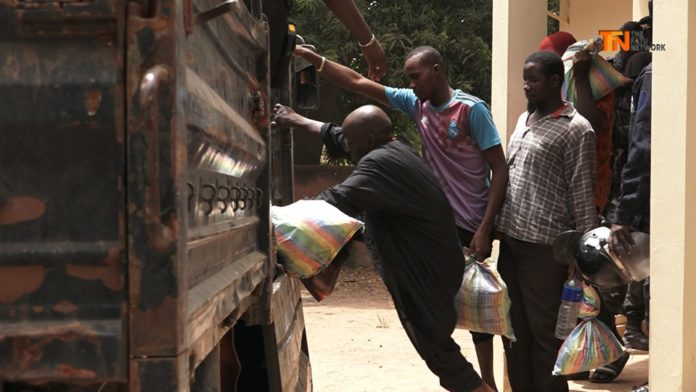 By Lamin Njie
The Basse Magistrates Court on Monday extended the remand in custody of 23 people arrested over the Koina caste violence.
A fortnight ago, the nation woke up to the news of an outbreak of another caste-related clashes in the Upper River Region this time in Koina in which houses were set ablaze and properties vandalised. Scores were also injured during the violence. The police later rounded up and detained nearly two dozen people suspected of involvement in the rampage.
The suspects, numbering 23, have been accused by the police of inciting violence, arson and assault.
On Monday, they appeared in court for a second time in 20 days with scores of people mostly family and friends turning up to see what was going to happen next to their loved ones. The case however could not proceed following an argument.
The argument started after the police prosecutor MD Mballow made an application for the case to be transferred to the special criminal division of the high court as one of the charges against the accused persons involved arson.
Arson is a very serious crime – a capital offence – that carries a life imprisonment sentence and a person accused of the crime cannot be granted bail. The police prosecutor cited the constitution and various sections of the criminal procedure code to support his argument that the Basse Magistrates Court was not empowered to try the case.
The lawyer representing 14 of the accused persons Kaddijatou Jallow rejected the prosecutor's claims and said the court can in fact try the case. She also cited the constitution and various sections of the criminal procedure code to support her argument.
In the end, the magistrate Omar Jabang adjourned the case to June 24th for a ruling over whether the lower court has the power to try the case. He also ordered that the accused persons be remanded in custody.