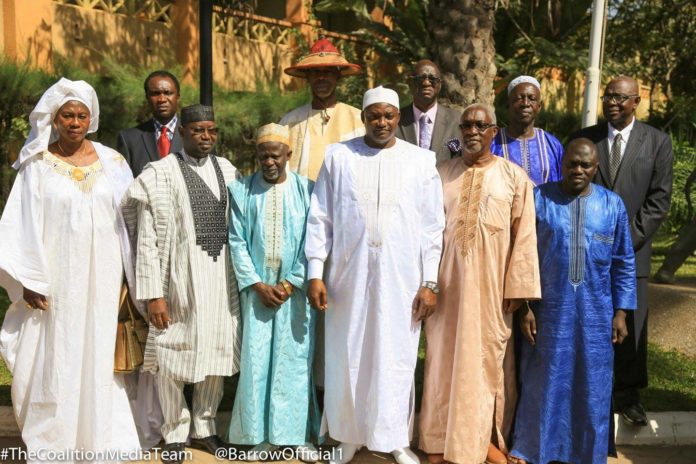 By Lamin Njie
All but three leaders of the seven political parties that make up the coalition missed a crucial summit aimed at redefining the future of the political grouping.
Seven Gambian political parties in 2016 formed a united front led by Adama Barrow and defeated former president Yahya Jammeh at the December 1, 2016 presidential election.
But two years on, the group is teetering on the brink of disintegration and Saturday's meeting is meant bring them back together towards a common future.
UDP leader Ousainou Darboe, PDOIS leader Halifa Sallah, GMC leader Mai Fatty and NRP leader Hamat Bah all failed to turn up at the meeting which opened on Saturday at Kairaba Beach Hotel.
The Fatu Networks understands PDOIS has no interest in attending the meeting.
GMC leader Mai Fatty whose party is represented at the meeting is said to be away on an official mission.
It was not immediately clear why UDP leader Ousainou Darboe and NRP leader Hamat Bah did not attend the meeting.