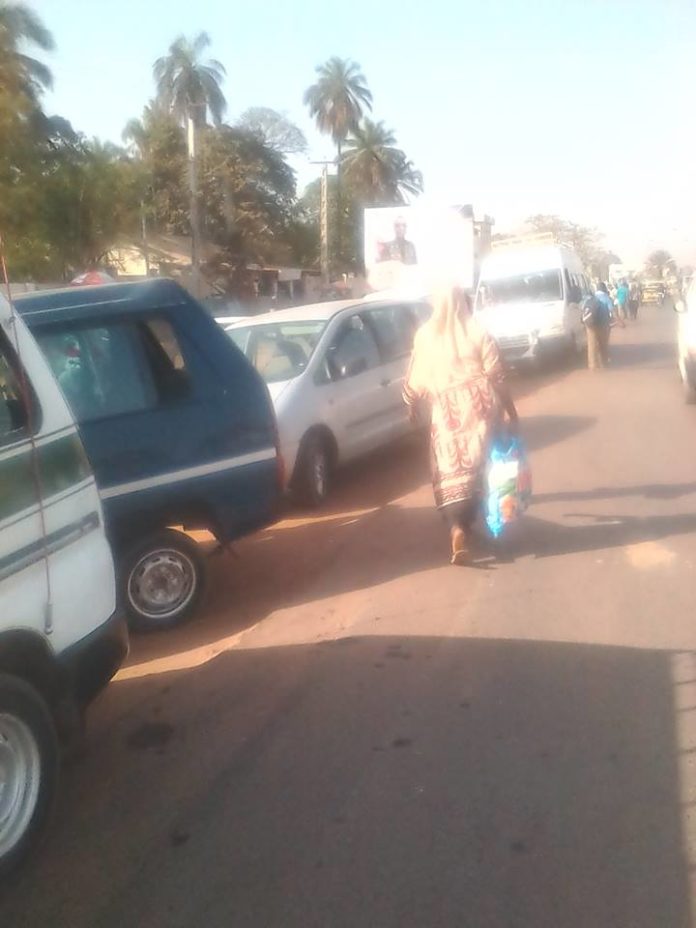 Many passengers plying from Serrekunda to Brikama are complaining of paying double fares to commercial van drivers who allegedly refused to take passengers on a direct ride but would divert to other places before heading to 'Sateyba'.
Information reaching The Fatu Network has revealed that many passengers are stranded at different locations in Serrekunda without transport after working hours causing great commotion between passengers and drivers on the road.
"How can we pay double fares everyday," Saikou Kanteh said.
"They would say Latrikunda or Tabokoto when you know they are actually going to Brikama," he added.
Kanteh said the van drivers when they saw a large crowd of passengers looking for transport would divert to other places within Serrekunda so that the struggling passengers would be left with no option but pay double fares before making it to Brikama. He said there is not scarcity of transport but it is caused by greedy van drivers.
Isatou Ceesay, a middle age woman also complained about the trouble she faced to get transport especially in the afternoons. She calls on the government to take necessary measures to resolve the problem.
Meanwhile, complaints coming from some commercial drivers is directed to the price of fuel.