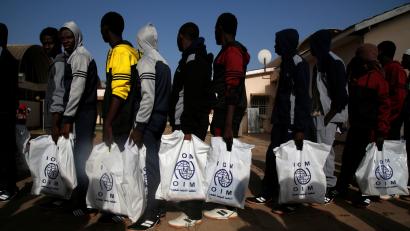 By Lamin Njie
A new batch of Gambian migrants has arrived in the country from Germany.
The new batch of 15 people arrived at the Banjul International Airport on Monday, a senior airport official told The Fatu Network. 0
They were conveyed by a chartered flight, the official added.
It comes after Germany last month deported 15 Gambians.
The Gambia and Germany are said to be jointly implementing a controversial deal to return at least 2,500 Gambians who are living in Germany.
The deal entails the deportation of 15 Gambians every month.
The Fatu Network on Monday contacted the public relations officer at the Gambia Immigration Department Mamanding Dibba for comment but he did not pick a call.