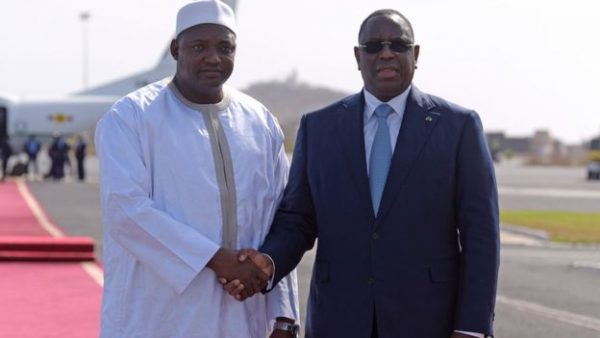 By Lamin Njie, in Dakar
President Adama Barrow has graced President Macky Sall's investiture as a candidate in the upcoming presidential election in Senegal.
President Sall was chosen Saturday by a coalition of more than 10 political parties for the February 2019 polls.
He is seeking a second term in office.
President Adama Barrow has been attending a two-day meeting in Senegal when they decided turn up at the 'Beno Bok Yakaar' event.
Other Ecowas presidents among them President Alassane Ouattara (Ivory Coast), President George Weah (Liberia) and President Mohammed Ould Abdel Aziz (Mauritania) also graced the occasion.
Senegal will go to the polls in 11 weeks' time to elect a new president. Macky Sall will contest the elections under the Beno Bok Yakaar ticket.
President Sall's Emerging Senegal agenda featured prominently at Saturday's event which was also used by the Senegalese president to send special thanks and appreciation to President Adama Barrow for his show of support and love.