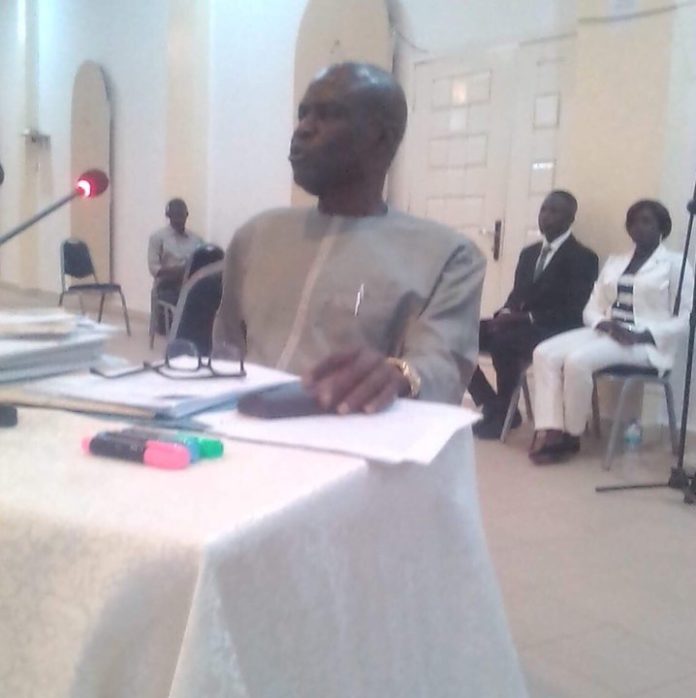 Attorney for Amadou Samba has urged the Janneh Commission not to hold her client responsible over other people's action with regard to a prerogative that was given to Euro Africa group.
Mary Samba spoke on Thursday while replying the probe's counsel Amie Bensouda in relation to his client's involvement in some unprecedented rights enjoyed by the company.
Euro Africa Group was the company that was handed the exclusive right by former President Yahya Jammeh to import fuel into The Gambia. And Mr Samba who the commission names as a close associate of the former dictator and a major shareholder in the company has been facing question over his role in the exclusive control of one of the most profitable ventures of the Jammeh era.
His lawyer Mary Samba told the commission on Thursday that "I would like to urge the chair of the commission what is the effect of an investor who is not part of the operations of the company."
"Was it the responsibility of that director? Would that director be responsible for the individual actions of other directors? I would say no. My learned friend pointed out the terms of reference in respect of public procurement and monopolies on the exclusivity of Euro Africa. Obviously there were government officials who were in charge of and responsible for granting the monopolies? What is their responsibility? The issue should be, what is the responsibility of government officials who were responsible for issuing of those monopolies? I do not think that the burden should shift on the person who is on the receiving end," she said.
According to Mr Samba's attorney, "the alleged actions of directors cannot be shared among directors who were not part of the engagement."
She said: "Honorable chairperson, I would urge you to look at what the evidence is in support of the case of Mr Samba and as such I would urge the commission not to hold him responsible for any other person's actions where it's on breach of contract, whether it's on negligence or whether it's any other responsibility that the commission is dealing with in respect of Euro Africa. His evidence was very clear in terms of what he participated in. Mr Samba was an investor, a director who resigned at a given time."