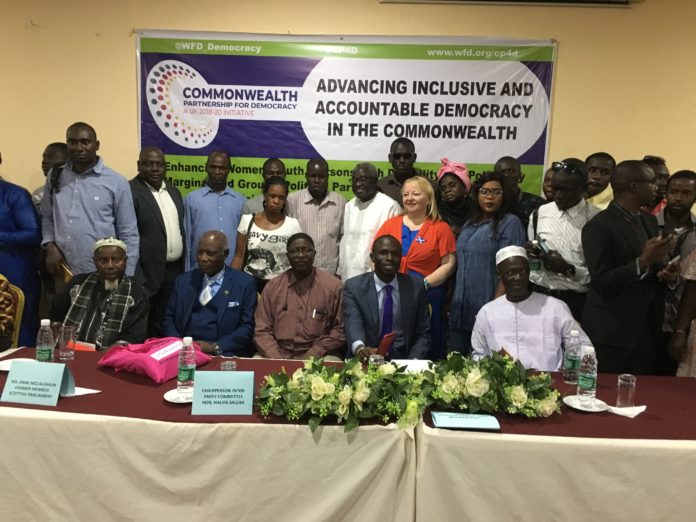 By Lamin Njie
The Commonwealth Partnership for Democracy has been launched in The Gambia to support the drive towards strengthening the country's political parties become more inclusive and accountable in their decision-making processes.
Commonwealth Partnership for Democracy project funded by the UK government is a two-year democracy initiative. It aims to support parliaments in 18 Commonwealth Member countries but in The Gambia the programme will mostly target political parties by trying to enhance the political participation of women, youth, persons with disability and other marginalised groups in decision making processes and institutions.
Speaking at the launch of the project, the chairman of the inter-party committee of The Gambia, Halifa Sallah, said the Commonwealth Partnership for Democracy is "a project aiming to engage a Gambia in transition."
"The project is designed to enhance the battle against marginalization. We need to energise our minds and see reality in a different way. There is no person that you can call a disabled person," he said.
"That's a misconception. The only person who is disabled is the person whose brain has gone to such a level that he cannot see reality anymore."
Earlier, the executive secretary of the National Youth Council Lamin Darboe said young people are critical in the political life of a country hence the need for them to be at the heart of the country's politics.
He said: "We say that this is quite timely in that the recent national assembly and local government elections we have seen a lot of young people. We have those who were able to make it through their party primaries and even went on to contest in the elections. The interest we have seen is indeed a huge potential that we can tap into."