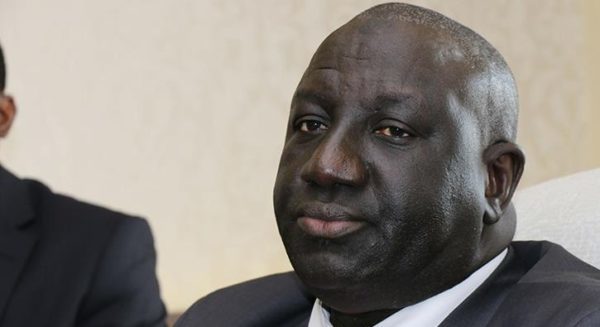 By Lamin Njie
A former member of the Gambia National Army on Thursday told the TRRC Momodou Badjie was present when a group of soldiers were slaughtered in a bloodbath over two decades ago.
Sait Darboe said Badjie who is currently the national security adviser of The Gambia came to Yundum Barracks on November 11, 1994 when the names of detained soldiers were being called. The soldiers were being packed in a waiting vehicle to be conveyed to a shooting range in Brikama to be executed.
"During the killings he was there and he could have stopped them, at that time he was a senior officer. They were standing allowing these people killing them," Darboe told the TRRC.
Darboe's claims come one month after another witness claimed the former army colonel witnessed the brutal elimination of soldiers who were accused of trying to overthrow Yahya Jammeh's government.
Badjie has since denied being present when the senseless killings took place.
He said he was serving as divisional commissioner in Mansakonko during the gut-churning incident.