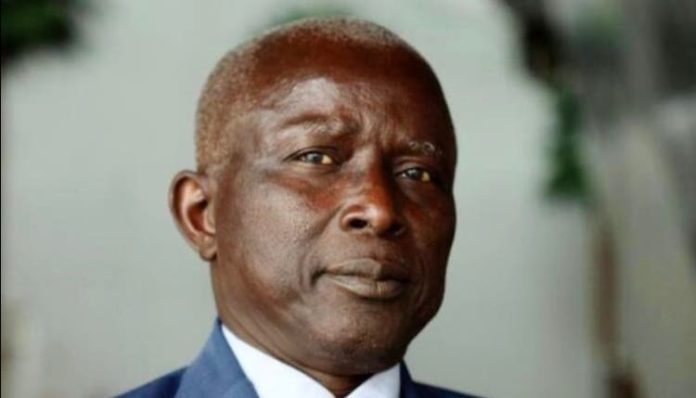 By Hassoum Ceesay, Historian
Alhaji Muhammed Imam Sambou-Gassama, who died last Friday in Banjul, aged 73, was a veteran Gambian diplomat, linguist and author with numerous book titles under his name.
In his autobiography titled In Search of Knowledge and Self-Development(Fulladu, 2014), which I had the honour to assist him launch it in The Gambia in 2016, M.I Sambou-Gassma explained his trajectory from humble beginnings at Niumi to the great Islamic learning centres of Senegambia to Sudan and back to The Gambia in 1973 a fresh graduate in Islamic Studies. In 1976, he was posted to The Gambian embassy in Tripoli, Libya, which in fact he helped to open together with ace Gambian diplomat Alhaji Sheikh Amat Tijan Wadda. M.I and Alhaji Ambassador Baba Drammeh, were the first Arabists to enter The Gambian diplomatic service. From 1978 to 1980, he served as First Secretary at The Gambian High Commission in London, UK serving under High Commissioners B.O Semega Janneh and Abdoulie Bojang.
In 1981, The Gambia Ministry of External Affairs seconded him to the OAU offices at Addis Ababa. But because he proved so efficient as an Arabic translator and reviser, the OAU decided to retain him. He worked at the OAU, now AU, from 1981 to 2020, for many years heading the Arabic section of the AU, being one of the longest serving staff ever at the AU Headquarters. He was a sort of Alkali of the Gambian community in Addis Ababa. In fact, for many years, he led the AU staff union. In another book of his titled From OAU to AU(2015), he gave a good and dependable account of how the Pan African body has evolved over the past 40 years under his watch. He could remember the transition from manual to now digital translation and interpretation, for example. He shook hands with all African leaders who were in Addis for the past 40 years!
He also told me how hard it was to translate for Colonel Gaddafi, the late Libyan dictator, because he spoke either too fast or too slow, or did not utter a word at all. More, now and then Gaddafi will read from a book which the translators did not have a copy of! But he added that when you survived Gaddafi, he would call to congratulate you, and recite an Arabic poem to you.
The opening pages of many of his books are strewn with poems. Indeed, M.I was an accomplished poet in Arabic. In 2015, he published an anthology of his poems in Arabic. He told me once in a chat inside his car as he drove towards his home at Abuko, that he got attracted to Arabic poetry listening to great Gambian Arabic scholars like Mass Jah, Alieu Saho and planned to write a biography of Gambian Islamic scholars.
M.I was a humble and gentle fellow; always jolly and jocular. He took pride in showing round his big compound at Abuko, taking visitors to meet all the tenants and then his family quarters. By nature of his diplomatic work, he once lamented to me that he spent more time of his life away than in The Gambia, and looked forward to a day when he could retire home. In his demise, I have lost a good friend.
To his family and friends, I pay my deep condolences and pray that his soul rest in perfect peace.
(Alhaji M. I. Sambou-Gassama: Gambian linguist, diplomat and author, born at Niumi Lamin 1947, died Banjul, August 7, 2020)