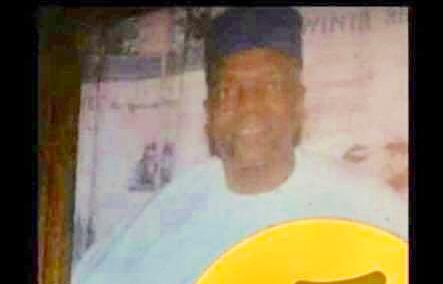 By Lamin Njie
Businessman and philanthropist Alhaji Sanusi Camara has died. The Ebo Town native died on Sunday at the age of 72.
Alhaji Sanusi Camara was a textile businessman and great philanthropist who lived his life at the service of humanity.
Tributes poured in for the top businessman on Monday with Bakary Badjie who ran for the job of mayor of Kanifing Municipality saying Ebo Town and its surroundings have lost a 'great' man.
"Alagie Sanusi was a philanthropist. The textile businessman use to donate all sought of food items to the community. Sometimes he will go to Tanji, load his double-cabin pick up with fish and distributes. Same he does when its mango season. He contributed immensely towards the ever going renovation of Ebo-Town central mosque. Ebo-Town and its surroundings have lost a great man," Mr Badjie said in a post on Facebook.
Alhagie Jarju said: "Indeed a great lost the whole of jeshwang an ebo town, he was more than an employer to me, may jannatul firdaws be his final resting place ameen."
Ndey Ndow said: "He is a great man very humble so kind to every one may ya Allah blessed him in Janatul fredawsi Ameen."