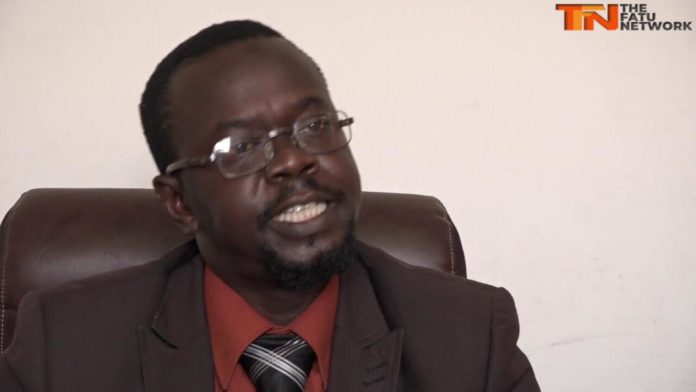 By Lamin Njie
Momodou Camara has said that he has not received any formal dismissal letter informing him of his firing from Social Security and Housing Finance Corporation.
"I haven't got the [dismissal] letter yet nor did I get a formal communication," the Social Security deputy internal auditor told The Fatu Network on Tuesday.
Mr Camara who is also the president of the staff association of Social Security was until last week rowing with the corporation's managing director Muhammed Manjang. The staff including Camara accused Manjang of misconduct and abuse of office.
President Adama Barrow waded into the ruckus in September by suspending the two officials. The President also set up a panel to investigate the issue. That panel had since finished its work and had submitted a report to the president. And President Barrow in a major move on Friday ordered the return to work of Mr Manjang. He also ordered the firing of Mr Camara.
Mr Camara speaking to The Fatu Network on telephone from the village said he was still waiting to receive his termination letter.
"As soon as I get it, I will make a decision on the options that are available," he said.
The Fatu Network understands Muhammed Manjang on Tuesday resumed duty as the managing director of Social Security, four days after the president's directive.