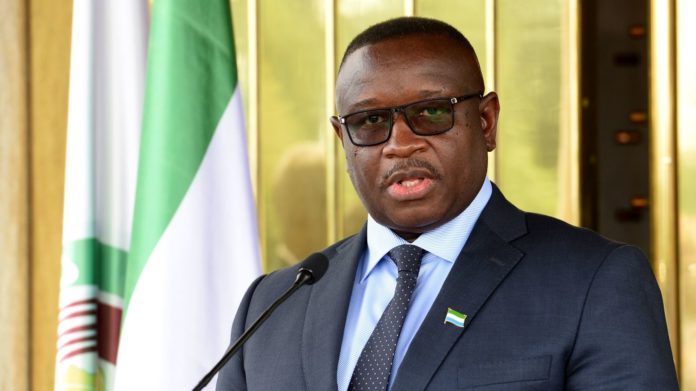 Everyone wants their team to get through to the final round of the 2021 Africa Cup of Nations tournament in Cameroon… but apparently no-one wants it quite as much as Sierra Leone's president, Julius Maada Bio.
In a match against Benin tonight, the Leone Stars need to get at least a 1-0 victory – or to win by a two goal margin if they concede a goal – in order to go through, while Benin just needs a draw to qualify. It's 25 years since Sierra Leone last made it to the AFCON finals – before many of the current team were even born.
So, while he was visiting a training session, the President decided to really inspire the team, promising each player $10,000 (100 million leones) and a parcel of land if they qualify. He spoke to the BBC's Mohamed Fajah Barrie.
"We've done it before and we can do it again… ours is a football loving nation and we have to make our people proud."
Benin players have refused to play in protest after several of their players were alleged to have returned positive Covid-19 tests, according to Super Sport.
By BBC with agencies