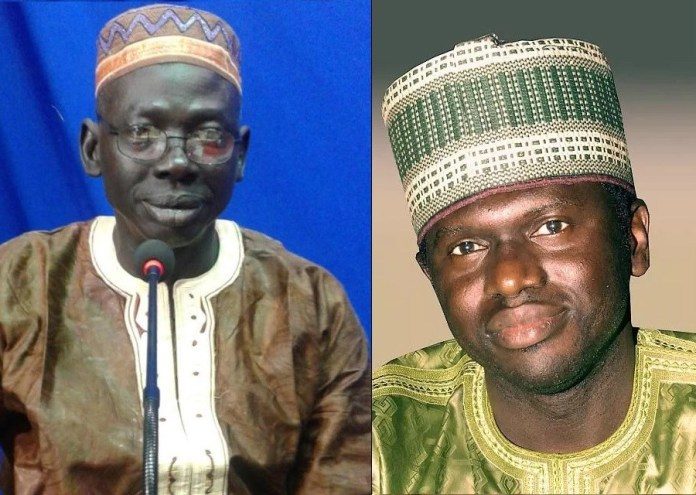 By Lamin Njie
Sheriff Bojang has responded to Sarjo Barrow's audacious claims that he ordered him to go on television and announce that President Yahya Jammeh would not be leaving office.
Sarjo Barrow last week told Senn FM in an exclusive interview that during the 2016 political impasse, the minister of information, Sheriff Bojang, came for him at his house and brought him to GRTS to read the text of Yahya Jammeh's statement on television and on radio.
"That day I was at the television till 2am. Sheriff Bojang was sitting, I did the translation till it ended. He told me 'If the big man hears this, he will like it'," Mr Barrow said.
He added: "While I was reading it, between me Allah and His Messenger, I was greatly perturbed because I knew it was going to create a big problem; a problem that would transcend The Gambia's frontiers. I knew the words I was reading had dire connotations and could inimically affect the state. But [the government] knew I would deliver and deliver I did to the extent that when Sheriff Bojang was returning me to my house, he gave me D1,000…"
Mr Bojang responded to Mr Barrow's claims in a story published by The Standard newspaper on Friday, saying "I had at no time ever summoned him or anyone to go on the radio or TV to announce that President Jammeh would not give up power."
Mr Bojang added: "On the night of 25 October 2016, at about 8.30pm I was summoned to the Office of the President by then secretary to the cabinet, Mrs Adama Ngum-Njie at the behest of President Jammeh to read a statement he had prepared on the television. It was about his decision to remove the country from the International Criminal Court. After I broadcast it in English, translations followed in the Gambian languages.
"On my way home, the president called to register his dissatisfaction with the translation in Mandinka. So I had to go back and together with the TV programmes director Baboucarr Senghore we decided to summon Mr Barrow to come and redo it. He came and after a couple of takes, we were satisfied. I personally drove him back to his home as it was about 11pm and gave him D1,000 for his troubles. The last time I saw or spoke with Mr Barrow was almost 75 days before the political impasse."