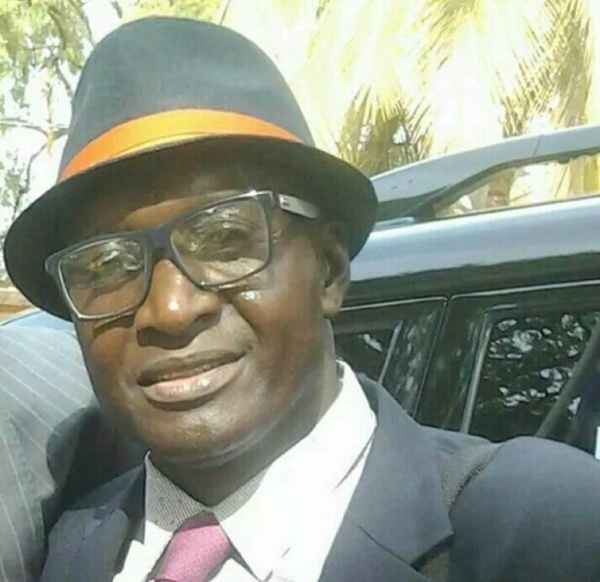 It is rather mind boggling to hear that the Gambia government contracted "British experts" to identify a suitable military-shooting range in the country in an effort to relocate the Brikama Lance Corporal Lamin Bojang's range. Folks, if we cannot identify one for ourself then we might as well accede to our uselessness, wastefulness and certainly cluelessness. It is an affront to our intelligence to depend on unscrupulous foreigners to solve our elementary problems such as locating or building our own shooting ranges in this 21st century. As a matter of fact I don't think we can get a better location anywhere in the country different from that good-old place in Brikama. Evidently, that range was developed by our British colonial masters well before we attained our independence in 1965, maybe in the 1940s or thereabout when the whole area was a thick forest devoid of human habitation. But that shouldn't translate into permanent dependency for their descendants to be contracted in 2020 to get us another place after being cognizant of scores of modern firing ranges constructed in residential areas all over the world.
What benefit does five decades of our independence, exposure and education bear on us if we can't construct our own modern shooting range at such a perfect location? I don't know the exact details but I will assume that the central motive for relocating the range has to do with concerns raised by the neighboring natives over stray bullets accidentally injuring or killing them. Obviously the range built in a dense forest in the 1940s is now sitting in the middle of rapidly developing towns with dwellings hazardously edging closer.
But what I expect of honest foreign experts invited to think for us on where to get a safer place, since we can't think for ourselves, is a frank recommendation from them to convert the "archaic-facility" of the 40s into a 2020 standard modern shooting range but, of course, by the right contractors.
But hey, why in the world will greedy experts honestly advice us on its judiciousness and feasibility only to forego the cash-cow of several millions easily provided by a bunch of unimaginative Neanderthals ? After all, avoiding population density by moving from one primitive-firing range to another is not only foolish but practically impossible nowadays. No wonder the minister of defense couldn't answer questions from National Assembly Members (NAMs) asking about how long it will take the British experts to locate a better and safer place in the country. Because no matter where the relocation-proximity and suitability duly considered-sooner or later people will again encroach around it and start building homes, farms, gardens and the like. Meaning that in another decade or even less we will again pay the "Toubabs" to come right back and find us another shooting range. By the way how much are we paying these con artists ostensibly stonewalling the government and probably depending on cheap labor and ideas from Gambians doing the whole survey?
Alternatively, The Gambia only needs modern-range-building contractors whom I believe can even be found from some of our excellent Gambian-construction companies. If not, we can try the generous Turkish to fund it since they have often been willing to support our military needs. Nonetheless, I think with the funds available and the blueprint drawn, a Gambian company will be able to satisfactorily do the job. The area has to be deeply excavated first, to drop the terrain level way below ground elevation and solving 50% of the stray-bullets problem. Secondly, it must be fenced with unscalable walls instead of leaving it open to every wanderer like it used to be. Roofing some parts or all the area may be necessary as well. In time, it can even be transformed into a soundproof underground shooting range reminiscent of some of the 17 sophisticated types constructed in metropolitan New York City, booming with a population of over 8 million people.
Such modern ranges are equipped with "bullet traps" that safely and efficiently allow the recovery and disposal of every fired round and other debris that may cause environmental and human hazards.
And whereas primitive shooting ranges like the one in Brikama only cater for static target practices at prone, kneeling and standing positions, modernized ones come with moving, running and other arrays of customized and realistic training targets.
I have heard defense minister Shiekh Omar Faye talking about his ministry's intention to transform the old range into a hospital after a new place is located. A Hospital? From which funds and when? Why not utilize those funds to start modernizing the obsolete range if at all the money is available? Although one has to be careful of who is talking again. I don't want to appear cynical, but I am afraid that abandoning such a perfect place for being unimaginative could open it to the mercy of corrupt land dealers predisposed to sell every square foot of soil in the urban area if the price is right.
So please forget about the so-called British experts or a fantasized hospital and prioritize the reconstructing of a modern shooting range in Brikama by the right experts. It should be a productive project that will eventually make soldiers, the people of Brikama and the entire Gambian population happy for becoming a great legacy proudly narrated to our progenies.
Thanks for reading. Till next time.
Samsudeen Sarr
New York City