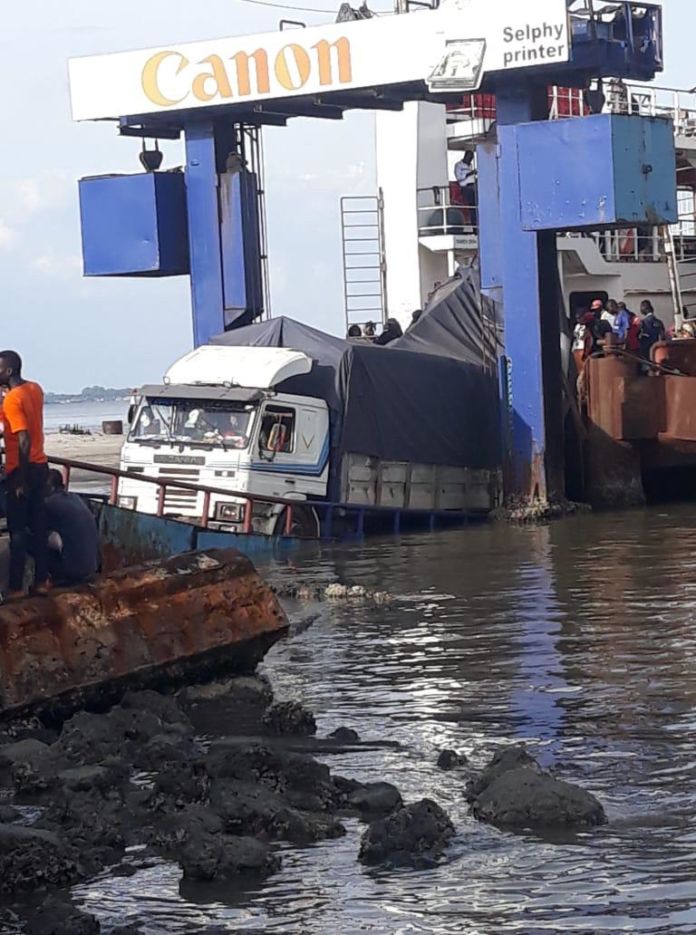 By Lamin Njie
Ferry service at the Banjul ferry terminal was disrupted on Wednesday after a heavy duty truck plunged into the water following a ramp mishap.
Chaos erupted Wednesday afternoon after a truck conveying goods plunged into the water after it tried to leave the ferry through the ramp.
A Gambia Ports Authority ferry service official told The Fatu Network the incident wasn't as serious as many had reported.
"The driver was asked to wait but he climbed the ramp when the man in charge of pulling the ramp down had asked him to wait," the official said.
She added: "We later used another truck to pull the submerged truck out after which the ramp returned to its normal state. It wasn't that serious."