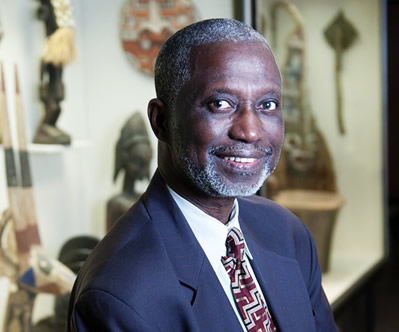 By Alagi Yorro Jallow
Inna lillahi wa Inna Ilaihi Raji'un.
Professor Sulayman Nyang: An Iroko Tree Has Fallen: Africa has lost one of its greatest sons and public intellectual. He lived an accomplished life of service to humanity. Dr. Nyang was Africa's gift to the world. A man of integrity and intellectual courage as well as a profound decency. We need more like him in our national and global academia. People tell the dead to rest in peace. Professor Nyang was occupied with the living, living in peace. Fare thee well great son of Africa.
 I have received the news of the passing on of my friend, compatriot and a role model Professor Sulayman Nyang, with a deep sense of great personal loss. May his soul rest in eternal peace. Shocked and deeply saddened of the passing of Prof Nyang, an African intellectual giant. He was a towering scholar and a great human being. The best of the best. Not only was he an inspiration but helped us in many ways.
Unbelievable:
An ode to Professor Sulayman Nyang:
Beyond the skies you cross
This, a collective and personal loss
Of a tireless public intellectual so close.
Of the days at Howard university, Political Science,
Philosophy Peace, justice; Islam, literature – times so close.
A rolling stone gathers no moss?
Beyond the skies you cross.
Away from the daily dose
And the homely chores
Away from the hard-nose boss
And, the public intellectual so bellicose.
Away from women eaters morose.
Prof. Nyang our Prof,
In the land across where no cock crows
– a land made eternal by the cross,
Your Smile remains our glucose.
Rest in power.Prof.Nyang.
Prof. Sulayman Nyang: Thanks for being Gambian. Thanks for your excellence on Political Science, Philosophy and Islam – Theory and Practice. Together with Prof. Sulayman Nyang, thanks for enabling young Africanist and Gambianist scholars to pursue studies at prestigious universities – when Gambia's tertiary education became inhospitable. Prof. Sulayman Nyang, thanks for your investment of intellect at Howard university. Prof. Nyang the man the Gambia would wish to but won't forget; your works shall surely; affect eternity. May  Allah grant you Jannat-ul-Firdo.