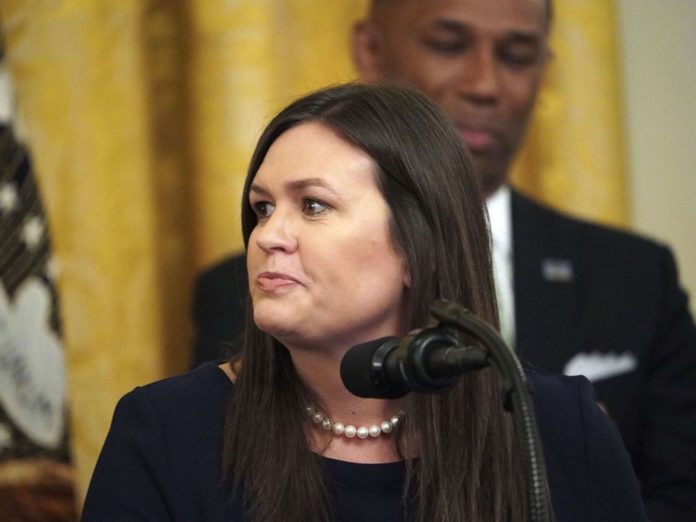 By ABC News
White House press secretary Sarah Sanders is leaving her post, President Donald Trump tweeted on Thursday.
"After 3 1/2 years, our wonderful Sarah Huckabee Sanders will be leaving the White House at the end of the month and going home to the Great State of Arkansas," Trump tweeted. "She is a very special person with extraordinary talents, who has done an incredible job! I hope she decides to run for Governor of Arkansas – she would be fantastic. Sarah, thank you for a job well
At an event aimed at highlighting hiring efforts for former inmates, Trump praised Sanders calling her "a warrior."
"We've been through a lot together. She's tough, but she's good," he said and added, "If we can get her to run for the governor of Arkansas, I think she'll do very well."
Sources familiar say Sanders has not revealed whether she might consider mounting a political bid of her own back in Arkansas, but a personal familiar said there has been speculation among staffers in the White House about the possibility of Sanders pursuing a political career.