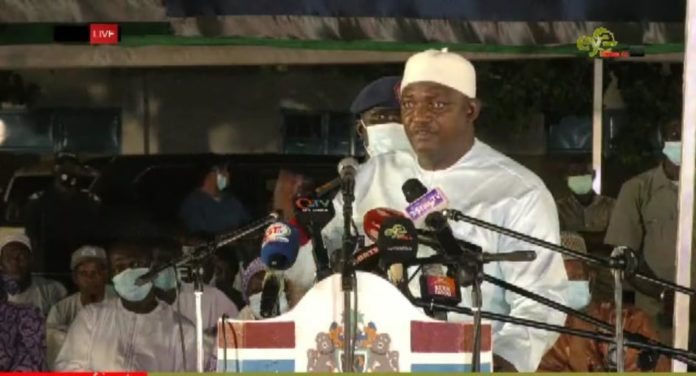 President Adama Barrow has warned Gambians over what he calls 'negative politics' asking them to be mindful.
"We will tell those with negative politics and insult to be mindful," the president said during his meeting in Kuloro, Kombo East.
According to President Barrow, his government is about building a 'very' good foundation in "order for democracy to move forward".
The president said: "Development cannot take place where there is no democracy. The country cannot move forward if there is no peace. So we all should endeavour… Everyone who is a leader should preach people for peace to remain. That's the only thing that can take Gambia forward.
"No one owns Gambians. I have been telling them that you can say you own your party, that you own UDP or GDC or whatever party but to say you own Gambians is a lie.
"So I think they have now believed my statement because of what they're seeing now. Gambians own themselves. Nobody feeds anyone in this country and we're all equal in this country."