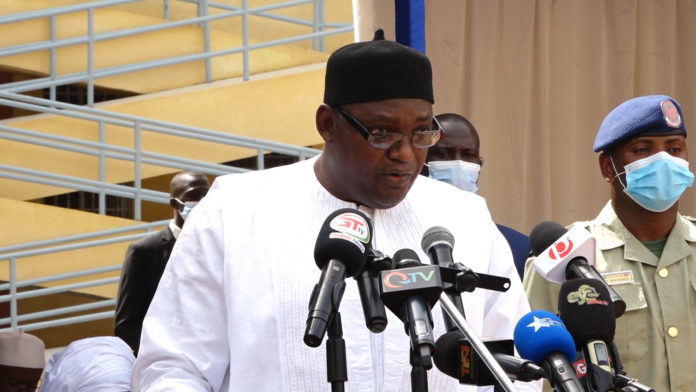 President Adama Barrow on Wednesday briefly played the role of a marketing officer when he asked Gambians to support Gambia Printing and Publishing Corporation regarding the corporation's new printing machine.
GPPC purchased a new book printing machine at the tune of about 50 million dalasis.
And President Barrow while inaugurating the machine said "I call upon all Gambians, businesses and institutions, both public and private, to support GPPC to maximally utilise this remarkable book production machine".
According to the president, one of the benefits of this initiative is the "timely provision of quality, affordable and reliable educational materials to schools for effective teaching and learning".