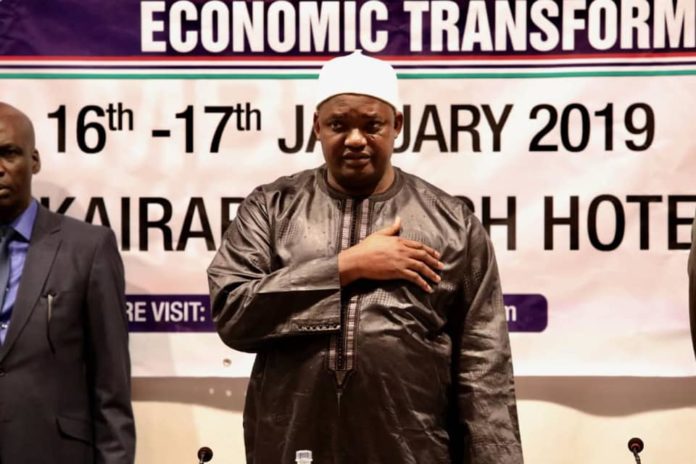 By Lamin Njie
Government spokesperson Ebrima Sankareh has said that President Adama Barrow is a deportee from Germany.
Sankareh made the astonishing revelation during a panel discussion on QTV on Thursday.
"The immigration issue… This question for me is a very passionate issue. It is very emotional. I have my own son deported from America. President Adama Barrow, the president of The Republic of The Gambia is a deportee from Germany, today he is the president of the Republic of The Gambia," Sankareh told QTV's Viewpoint even as he fell short of stating why Germany deported President Barrow.
The Gambia government is facing the full fury of the Gambian public in its handling of the deportation issue.
Anti-deportation campaigners holding a protest on Thursday demanded an end to what they describe as the government's silence on the issue.
""We are here to send a message on behalf of our brothers in the diaspora. This movement came as a result of the announcement of the deportation of 2500 Gambians from Germany. It's about government's silence about deportation that's what triggered this movement," Omar Saibo Camara, one of the leaders of Thursday's protest told fellow protesters at Westfield.
But the Gambia government on Friday said it has imposed a moratorium on the deportation of Gambians from Europe.
"Following intense diplomatic negotiations regarding the plight of thousands of Gambians facing potential mass deportations from across Europe, The Government of President Adama Barrow has imposed a moratorium on repatriations pending further negotiations with our European partners," government spokesperson Ebrima Sankareh said in a statement on Friday.