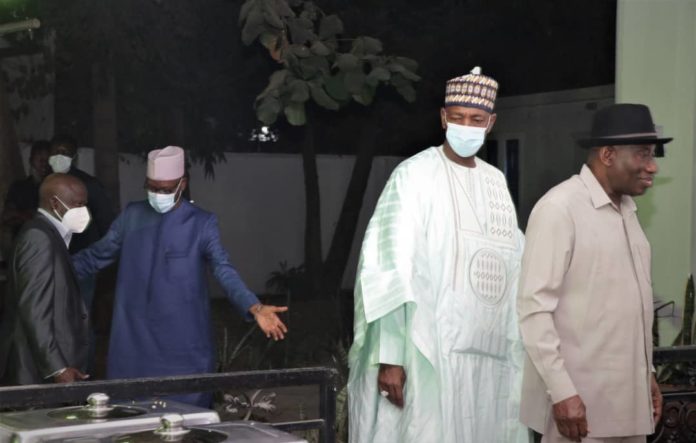 By Fatou Camara II
Disgust over Gambian political leaders travelling to Nigeria to discuss the fate of the draft constitution has intensified.
The nation's political leaders this week flew to Abuja to meet former Nigerian leader Goodluck Jonathan in search of a deal over the failed draft constitution. Many Gambians have publicly criticized the development.
Speaking to The Fatu Network, Yusef Tailor (Flex Dan) Editor of Gainako Online News blasted that the trip doesn't make sense.
He said: "It defies logic in so many ways because I don't know how it made sense to have about ten people travel to go and meet one mediator, so financially it doesn't really make sense at all.
"I don't know who is paying the bills but looking at it the other way at the end of the day if they take our constitution talks out of this country and they are going to have to bring same results here, pass it at the National Assembly so it's definitely baffling and it defies logic they are going to bring whatever it is they have agree back to the Gambia for it to be decided at the National Assembly."
Ousainu Colley popularly known as Ousainu Gambia said: "We understand that diplomacy works from country to country but this is the constitution of the Gambia we are talking about.
"This is a law that directly affects Gambians, it is something that is going to affect me or you more than Jonathan or any other so it's something that the Gambians should have their 100% voice on. Therefore before we listen to any other we should listen to ourselves.
"We have the national assembly representing the people ,the executive presenting the people so if we really want to give the constitution a second trial let them come together and we solve it in our own Gambian way."