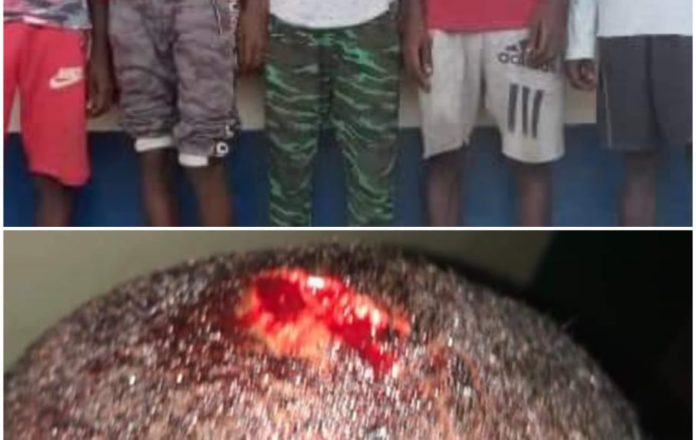 Police said on Sunday they have rounded up five men in connection with robbery incidents in Mandinaring village.
Police said: "Earlier on two shops were broken into at Mandinaring village and owners violently robbed of their properties, the Anti Crime Unit launched a robust investigation into the incident leading to the arrest of all suspects.
"Abdou Manneh, Alieu Manneh, Alagie Manga, Bakary Conteh, and Haruna Sarr…all of Mandinaring Village were rounded up for their alleged participation in the violent crime against the shop owners.
"The weapons used to perpetrate the heinous crime such as cutlasses, battons, stones among others, were all recovered as evidence.
"They are currently being charged with Robbery With Violence awaiting court actions."