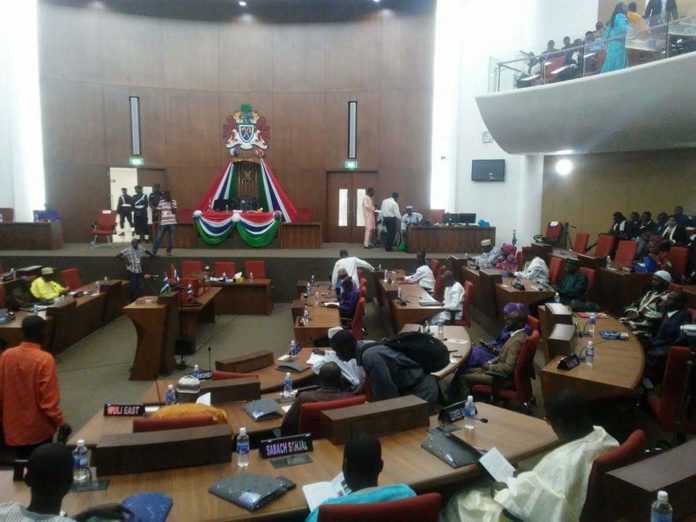 The National Assembly committee on Public Enterprises [PEC] Thursday suspended its sitting on the activity reports of The Gambia Ports Authority, as the managing director of GPA; Abdoulie Tambedou failed to appear before the committee.
According to the committee, GPA is obliged to represent its activity reports of both 2015 and 2016, at the end of June 2018.
The suspension was prompted after Muhammed Jagana, told the committee that he came in to step in for his boss, GPA MD Tambedou.
The committee called for beak to the sitting few minutes after the arrival of GPA staff, as they had a closed door meeting after which they decided to adjourn the sitting.
Halifa Sallah, chair of the committee said: "Our knowledge is that the authority is Gambia Ports Authority, and the board is the lawful board that is constituted through the appointments of the president to the lawful board and that is the authority," he said.
Sallah, who doubled as member for Serrekunda added : " that is the authority that should engage in consultation internally regarding whatever it has inherited in order to be able to bring the people, who could fully explain what is required to be explained before this committee."
He said they were expecting Gambia Ports Authority to submit its 2015 report, and formally send the 2016 report.
So in that regard it is resolved that we adjourn pending the board chair and members of the board appearing and the managing director in order to present the 2015 activity report  of the Gambia Ports Authority, the lawmaker said.