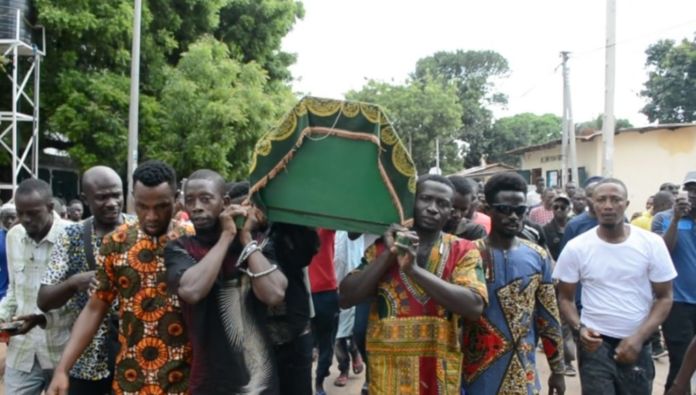 By Fatu Network reporter
The man whose death led to mass protests in The Gambia last month has finally been buried.
Businessman Ousman Darboe was buried at the Latrikunda German cemetery on Friday nearly two months since his death.
Mass protests erupted in parts of Serrekunda in July following news of the 33-year-old Sierra Leonean, who angry protesters said died as a result of torture meted out to him by police.
A procession of mainly youths congregated at the Serekunda police station and Police Anti-Crime Unit in Bijilo respectively to protest Darboe's death. Car tyres were burnt as well as the house of the commander of the ACU.
After the protests, the ministry of interior announced a committee of independent investigators from all the security sectors has been constituted to thoroughly investigate and determine whether Mr Darboe was tortured as alleged.
"Should the investigation reveal that he died as a result of torture, those implicated will face the full force of the law," then minister of interior Ebrima Mballow added in a statement.
Meanwhile, 37 youths have been remanded at Mile Two over the July protests and most of them knew Darboe.