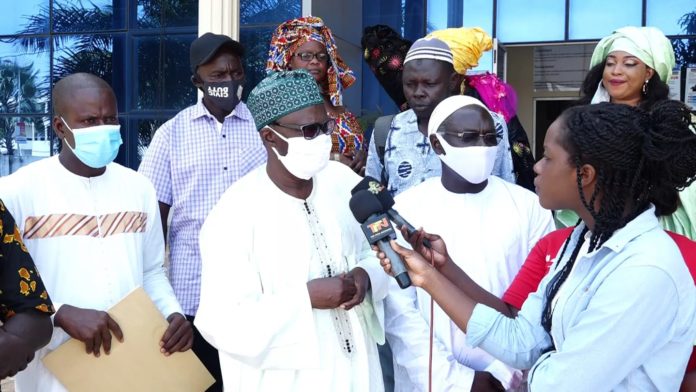 By Sarjo Brito
National Unity Party will declare a comprehensive war on corruption if it takes power – a war that will include mandatory jailing of officials found guilty of the crime.
The new party made its position known on corruption on Thursday shortly after its registration certificate was collected by its officials.
Party Leader Ousman Jammeh told The Fatu Network that when he comes into power, anyone found liable of corruption will serve a mandatory jail term no matter who you are.
Jammeh described corruption as the cancer that kills nations and said an NUP government will wage a battle against it. He reiterated his party's commitment in aggressively fighting corruption, nepotism and all other economic crimes through the establishment and empowerment of relevant institutions, and strict enforcement of punitive anti-corruption laws.
"This is what progressive countries around the world do," NUP leader Ousman Jammeh said.
Asked on what an NUP government would have done regarding the current allegation scandal involving the Permanent Secretary of Fisheries and Water Resources, Jammeh replied: "We would have taken swift action."