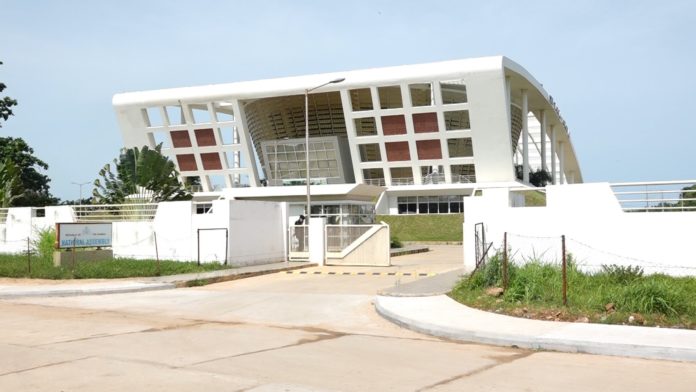 The National Assembly has pooh-poohed claims it was engaging in discriminating members of the media – as it explains that coronavirus informed its decision to limit the participation of journalists at the House.
The House came under fire on Monday after the larger section of the media were stopped from covering sessions.
The Office of the Clerk in a statement today said: " The Office of the Clerk wishes to inform journalists and media organizations that the Third Ordinary Session of the National Assembly is being convened from the 14th-24th September 2020. The Session is convened at a time that The Gambia is at its peak in the Covid 19 pandemic.
"Aware of the severity of the Covid 19 situation in the country and considering the need to convene this Session in a safe and conducive manner, protecting the health and wellbeing of both Hon. Members staff and journalist who cover National Assembly proceedings is paramount.
"The Office of the Clerk after due consultations and mindful of the need to convene a safe Session and the citizens right to information, adopted a media strategy that limits the participation of journalists in the Chamber but provides real time information on diverse platforms to enable journalists and other information media to follow the proceedings of this Session and disseminate to their respective audiences.
"In this regard, Journalists and media outlets who wish to cover the proceedings of the Assembly are kindly advised to take feeds from the National Assembly's social media platforms (Facebook page and YouTube channel). Permission is also granted to all journalists and media organizations to use and brand the raw footage streamed on the National Assembly's media platforms to suit their respective media standards.
"Furthermore, the Office of the Clerk has also designated the Auditorium as a Press Center from where journalists who wish to be within the precincts of the Assembly can monitor the proceedings of the Session and file their news reports. Journalists will also be able to conduct safe interviews with Hon. Members at the Press Center.
"The strategy is not implemented with a discriminatory intent; it is designed to protect Hon. Members, staff and the journalists themselves from possible exposure to contact.
"The Fifth Legislature has never at any given time limited access of anybody more so journalists from attending Sessions and Committee proceedings. However, we are in extra ordinary times and care and caution is what should dictate our actions.
"We hope the media and all those concern understand our collective situation as these are temporary measures initiated due to the Covid 19 situation of the Country.
"The Office of the Clerk solicits the usual cooperation and understanding of the media fraternity."