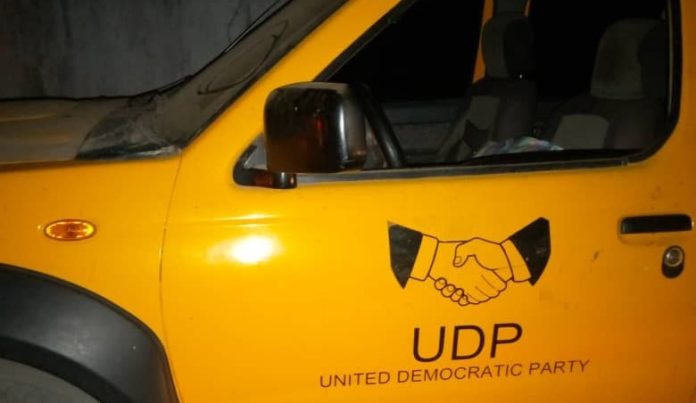 A mechanic risked facing his fate all alone and without UDP on Saturday after he arrested for allegedly being in possession of cannabis.
There was much chatter among Gambians online on Saturday as reports emerged of cannabis being retrieved from a UDP vehicle.
Police spokesman Lamin Njie did not immediately get back to The Fatu Network on the issue but UDP has now issued a statement distancing itself from the issue.
The party in a statement said: "It has come to the attention of the United Democratic Party that one of our vehicles that was on maintenance at a mechanic workshop was last night intercepted by the police patrol team and bonds of cannabis were found with the driver.
"The UDP wants to make it categorically clear that the driver at the time of the incident is not a member of the party but a mechanic tasked to repair the vehicle in question.
"The United Democratic Party commends the Gambia Police Force for its continued vigilance in fighting crime and asks that a thorough investigation be done and the culprits punished for breaking the laws of The Gambia to the letter.
"The UDP is disappointed that the mechanic betrayed the trust of the party by allegedly being in possession of cannabis while using our vehicle. The party is offering to cooperate with the police to make sure this matter is put to rest; and the UDP continues to strive for a crime-free Gambia.