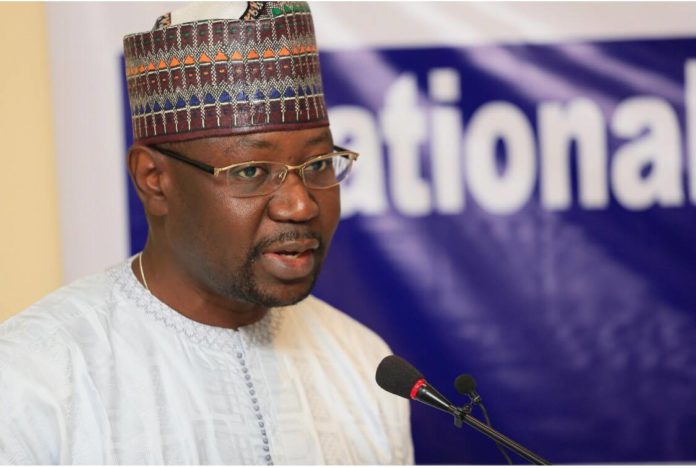 By Lamin Njie
Mai Ahmad Fatty has said the Gambia Moral Congress will not cultivate conflict with any political leader, organisation or support any group against the other.
"GMC and my leadership will NOT, and will NEVER be party to any situation that would either slow our Party's upward growth, or the potential to subordinate national interests in favour of personal interests," the GMC leader said in the statement posted on his official Facebook page on Tuesday.
Mr Fatty who was speaking for the first time since his appointment by President Adama Barrow as his special adviser said "we believe it is possible to advance a political aspiration without destroying personal relations, and we will not use a political advantage to undermine national interests."
"GMC STANDS for The Gambia; we will remain loyal to The Gambia and her citizens, and be faithful to the destiny of Africa. We know that our future is more superior to anything made available at the present, but we must begin to work harder today, to make The Gambia potentially the best country on earth, and supporting each other in the process," Fatty said.
"Also, we will not permit partisan flavour to cloud our vision for a better Gambia or put us on a confrontational path with anyone in government or outside, to satisfy those who have a different agenda."
Fatty, a lawyer by profession, was appointed special adviser on Monday. It comes almost a year since he was removed as Minister of the Interior of The Gambia.
Mr Fatty in his statement to Gambians on Tuesday also said his party "will support our government in the realisation of the national development goals as enshrined in the NDP – a blue print that contains our thinking from concept stage during my tenure as Minister of Interior."
"Therefore, srengthning all mechanisms that would achieve the success of a Document we helped create over a year ago, would be our priority, and I urge all GMC supporters and Gambians in general, to take ownership of the NDP, and participate in its implementation," he said.
"Consequently, we will stand fully with President Barrow and his government in efforts to fulfil the goals of the NDP, with maximum commitment and seriousness."