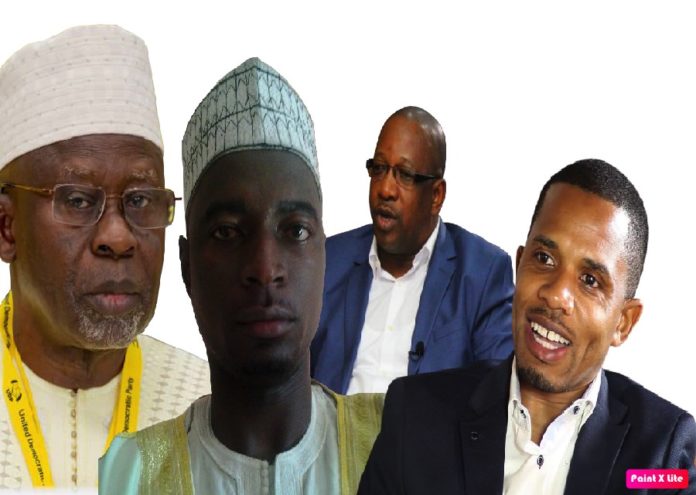 Giss Giss pundit Dabakh Malick has blasted the nation's politicians who went about cricitising the decision for ECOMIG to stay in the country over fears of Gambia's sovereignty receding yet elected to travel to Nigeria for talks over the draft constitution.
A huge debate has erupted amid leaders of the country's political parties travelling to Nigeria to meet Goodluck Jonathan.
Opposition leaders such as UDP leader Darboe and GDC's Mamma Kandeh are all among those who made the trip.
Some of these opposition leaders have blasted President Barrow over the decision for ECOMIG to have longer in the country arguing the nation risks losing its sovereignty. Yet these leaders are among those who are holding talks with Dr Jonathan over what some analysts say is an issue that borders on the nation's sovereignty and should be solved internally.
Dabakh Malick wrote on Tuesday: "Gambia let's STOP the double standard in our national discourse, you can't call for the outing of ECOMIG (because you think it's mortgaging our sovereignty) but still have the audacity to attend an outsourced effort in reviving our Constitution.
"Legally the two ways this Constitution can come back is either through the EXECUTIVE or PARLIAMENT, so I see no reason why we should spend so much time and resources going in and out to that effect. Let's do it for The Gambia!"
Dabakh's comments come as prominent youth leader Lamin Saidy jokingly asked the leaders on Monday not to sell the country while in Nigeria.