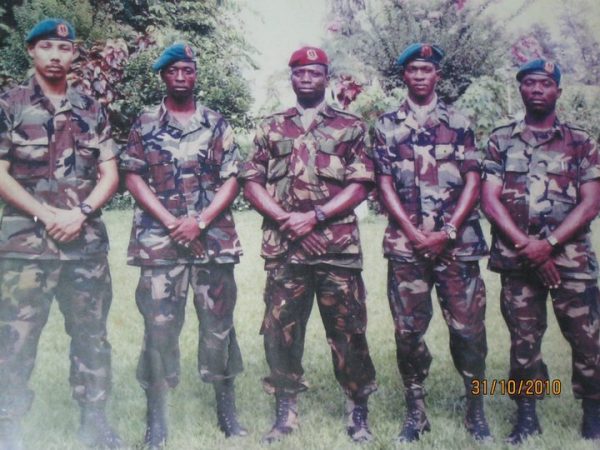 The leaders of the 1994 military coup wanted to flee The Gambia after the venture failed after it was first attempted, a former member of the Gambian army has told the TRRC.
Sait Darboe, a private soldier at the time of the 1994 military takeover, testifying before the commission on Thursday said a group of young Gambian army officers led by Yahya Jammeh first attempted to overthrow former president Sir Dawda Jawara's government on July 21, 1994.
Their plan entailed arresting Jawara as soon as he landed at the Banjul International Airport. Jawara was returning to the country from a trip in London.
Lieutenants Yahya Jammeh and Edward Singhatey were armed, and as per their plan, the latter was supposed to hold Jawara at gunpoint while the former fire shots in the air announcing the takeover, according to Darboe.
The plan fell apart after the two officers were suddenly disarmed.
Darboe said: "They first searched us at the Barracks. I think RSM Jeng… They inspected our weapons. [But when] we went to the airport, things were confused. We were standing. Later, they came. RSM Jeng was there. They started inspecting our weapons again to check whether we carried live rounds or not. No live round was found but Yahya Jammeh was armed with a pistol. Edward too was armed with a pistol. These people were disarmed right at the airport. From there the guard of honor was not done.
"We went back to Barracks with frustration thinking what will happen next because the coup d'etat didn't work. By the time we came back to the barracks, that very July 21st, a lot of soldiers went home. Then some of us who were there had a meeting with Edward Singhatey, Sanna Sabally, Sadibou Hydara. We told them that, 'Sir, don't worry we can still make it.' And I will add one thing; that time they were all ready to run, to leave the country. Each of them was having his passport inside his pocket."