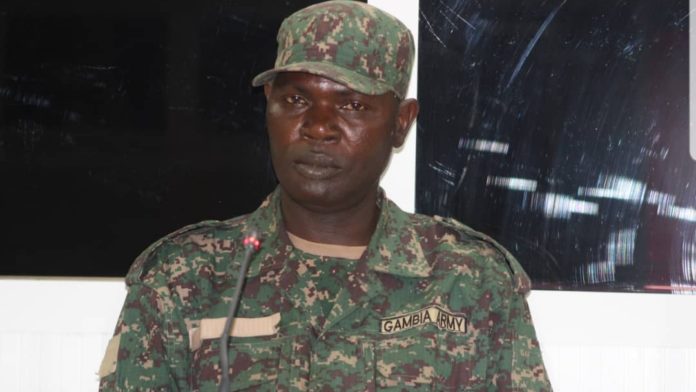 Lamin Sillah asked Essa Faal to stop insulting him after the lawyer told the soldier he was lying as he struggled with distancing.
Sillah struggled to give an estimation of the distance between Yahya Jammeh's Kanilai residence and the mini-stadium.
"It's gone up to around 30 kilometers or 20," the army warrant officer class two told Faal.
"Are you kidding me?" Faal retorted.
Sillah who was trained as a jungler then said he checked the place and it's two kilometers.
"You just lied," Essa Faal then told him.
"I didn't lie but you can check and see. I know I didn't lie," Sillah said.
Essa Faal then said: "So you didn't speak the truth?"
"You know, stop insulting. I beg you in the name of God, stop insulting," a peeved Sillah then reacted.
Essa Faal then told him: "No one insulted you."
"Yes, of course," Sillah replied.
"You just didn't speak the truth?" Essa Faal said.
That's not done. Let's just talk in decency and everyone goes his way. Where you have insult, is always ugly," Sillah said.
Essa Faal then blasted back: "Mr Sillah, stop playing games, you're playing to the gallery. You see we don't compromise the truth here."
The soldier is testifying on the massacre of the West African migrants.