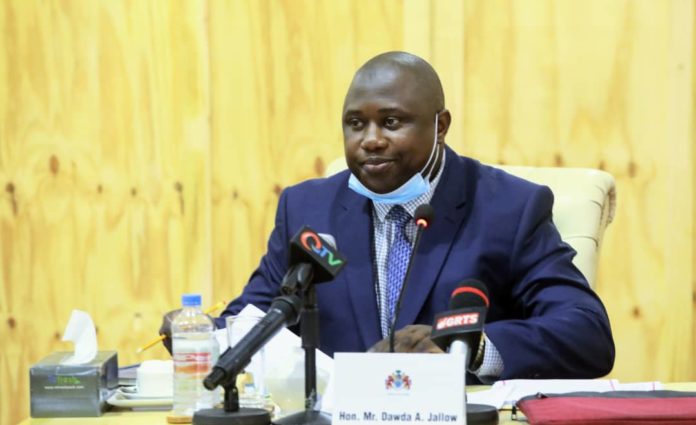 For those wondering if the nation's new attorney general will ever learn the harsh side of Gambians, the moment has arrived for you to find the sobering truth.
Since he became the country's attorney general and minister of justice back in June, it's been something of a honeymoon and smooth-sailing for Dawda Jallow. There's never been a moment when he would get home from work and feel hard done by. That's no longer going to be the case.
But it's Mr Jallow himself that's to be blamed for this unfortunate marital estrangement. He consciously took part in destroying one of the most important projects of our road to a true democracy and for that many Gambians will not forgive him.
One of the reasons why President Barrow refused to step down in January as required by the three years deal that brought him to power is a new constitution. He hired people of the best integrity to put one together. He said this was going to be one of his good legacies as president.
As attorney general, Dawda Jallow was last Tuesday expected to defend to the hilt the bill that could see that happen. Really a lot of these 'NO' MPs would have voted 'YES' if he had made a strong enough case. Instead, he put in a lame performance. There was no adventure. Conviction too. In fact as he spoke, people were sleeping.
There's actually two arguments being pedaled since his I'm-just-here-to-clarify-certain-issues speech. One is he was told by his boss to come to the national assembly and wear a lazy posture so the draft would fail because the boss is not happy with the charter. The other is he actually didn't know what he was doing. Some clueless attorney general who has no idea how to defend a piece of legislation he himself made with his own hands.
If you really want to know about Dawda Jallow, he's not fully up to the task. Since he became the attorney general, journalists have approached him for an interview and all he would tell them is he's still going through the files bequeathed him by his predecessor. It looks like he would spend his entire time as attorney general reviewing the files.
But the way he's been roasted by Gambians over the past couple of days can now be considered Exhibit A that his honeymoon is over. Be sure of it.