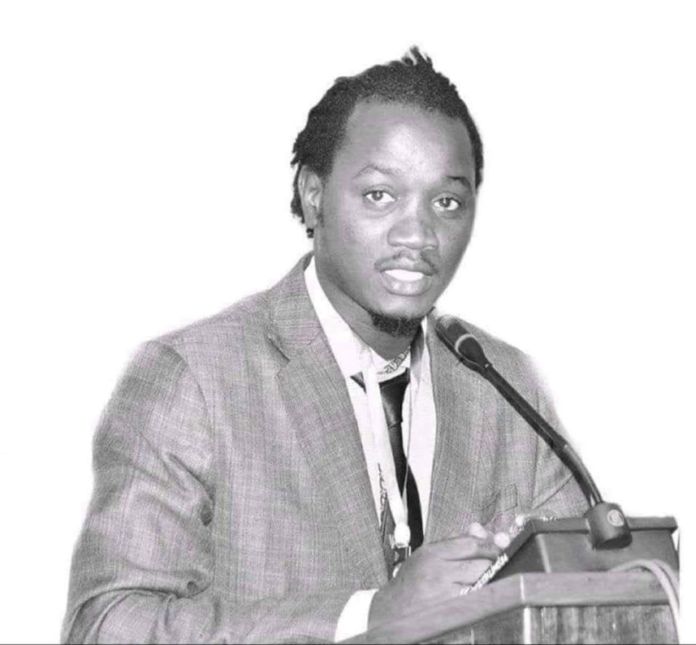 By Fatu Network reporter
Gambians are split over the arrest by police of Killa Ace on suspicion of being part of last month's mass protests.
Rapper-activist Killa Ace was arrested on Saturday alongside at least a dozen others over the July 24 mass protests which saw hundreds of youths burn car tyres as they stormed the headquarters police anti-crime unit in Bijilo. Tens of angry youths during the protests went to the house of Gorgi Mboob, the commander of ACU and set it on fire.
On Saturday, the police responded by rounding up those they suspect to have been behind the protests but the move has split Gambians online.
Madi Jobarteh, a foremost activist and commentator, wrote on Facebook: "Ali Baba Ace Cham or Killa Ace is a champion against dictatorship and police brutality and has confronted the Anti-Crime Unit for its brutality! Ali Baba Ace Cham was not present at the burning of notorious officer Mboob's house. Killa Ace did not organize or plan or lead the protest in Serre Kunda. Killa Ace did not take part in any of the acts of vandalism. Therefore why arrest him if not to revenge!"
Coach Pasamba Jow said: "I stand with Ali Cham AKA Killa Ace. His arrest by the notorious " Anti Crime Unit" is nothing but retaliatory. Free the young man. This travesty must not and will not be tolerated in The Gambia again. #NeverAgain."
Sidi Sanneh said: Four confessed killers, who literally squeezed the life out of real and imagined opponents of Gambia's former dictator by using plastic bags to suffocate victims, are free men while Mr. Ali Cham – KILLA ACE – a rapper and his fellow activists are in jail. #NothingMakesSenseAnymore."
Zakaria Kemo Konteh said: "I have argued that the alleged police brutality and poor human rights records are a geberal reflection of their education background, recruitment, training, condition of service and failed accountability process. The current SSR (Security Sector Reform) being implemented is focusing on the symptoms while ignoring the very malignant cause(s), making the whole process costly and ineffective. In the midst of all these institutional breakdown, our National Assembly has been a 'No Show', earning our NAMs a dishonorable title of poor service to people and the country.
"That said, Killa Ace past activism against murder and tyranny in our country does not give him blanket immunity against alleged unlawful activity. When Killa Ace was fighting hard against Jammeh's government, he was also fighting against lawlessness in all its forms. If anything, he should have been leading charges against something yesterday and indulging in similar things today."
Modou ML Jabbi said: "I am not in solidarity with Killa Ace. Respect the police and laws of Gambia. Undermining our police force in the name of activism is wrong. Burning a police chief house is wrong. Police officers risk their lives to protect us. What is wrong is wrong. Charge Killa Ace and anyone who breaks the law. This solidarity hastag will consume us one day."
Baba Yanks said: "I know that he must be part of those bunch of criminals, because since after his arrest with the drug squad he is having some issues with them. Charge them all and bring them to face justice with full force."