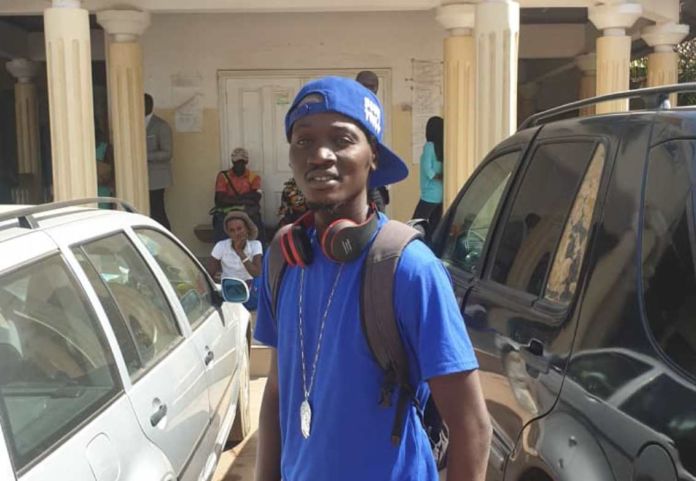 Killa Ace on Monday escaped punishment after he lashed out at a magistrate who found him guilty of assaulting a police officer.
Killa Ace raised his voice saying, 'Gomuma yii (I reject these); let's go; D18,000 is nothing', after Sainey Joof handed him a 17,500 dalasis fine for assaulting a police officer, breaching peace and destroying public property.
Police prosecutors had told the Kanifing Magistrates Court the rapper 'deliberately' punched police officer Demba Bah on the face.
Lawyers had earlier pleaded with the magistrate to show mercy to Killa Ace as he was a first-time offender and an 'asset' to the country. The magistrate then spared him jail and handed him a fine.
The magistrate was already leaving the court but looked back as Killa Ace expressed his disappointment at the verdict.