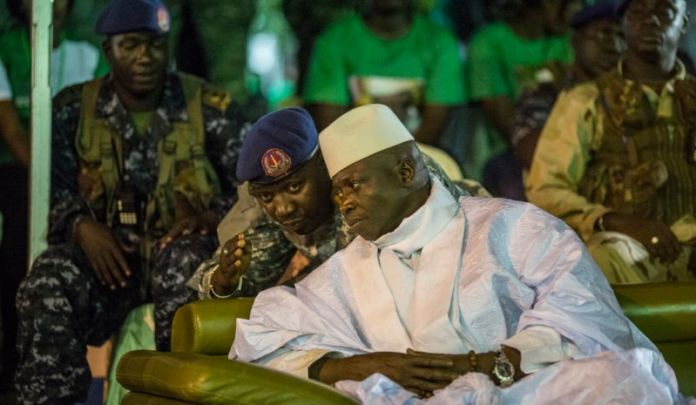 By Omar Wally
Former president Yahya Jammeh has said former ruling APRC party will not go into a coalition or alliance with any political party in The Gambia.
Speaking from his base in faraway Equatorial Guinea, Jammeh said APRC will not form an alliance with anybody whose "hands are not clean, in fact we don't need an alliance with any party because APRC is the majority and [the] party with discipline and APRC cannot bring unruly people in our midst".
"All we need are clean, honest and geniune Gambians and God fearing, and people who want peace and want Gambia to move forward," he said in an audio conversation with APRC's interim deputy leader Ousman Rambo Jatta.
On the vexed issue of his return to the country, Jammeh said those who are asking about when he would come back to The Gambia should ask Gambia Radio and Television Services to re-broadcast his last statement or the statement he made when he spoke to President Barrow.
"I told Gambians how long I will be out, I will not go into details, I'm on leave," he said.
Jammeh said it is only Allah that can say, 'only Yahya Jammeh's dead body will come back to Gambia but not Yahya Jammeh'.
He then dismissed claims that he was driven out of The Gambia, adding, "apart from God nobody can take me out of The Gambia".
"Now there are lions and lionesses saying, 'when we kicked out Yahya Jammeh…' Most of them benefited from my generosity. However, during my time, I'm not saying people were not dying in hospitals [but] even village health centers had enough medication.
"When I was in power, even frogs were saved, I'm not bragging. It means I put life everywhere."
Jammeh added that when he was in the helms of affairs not many times cats got killed but now[adays] people are 'dying worse than rats'.