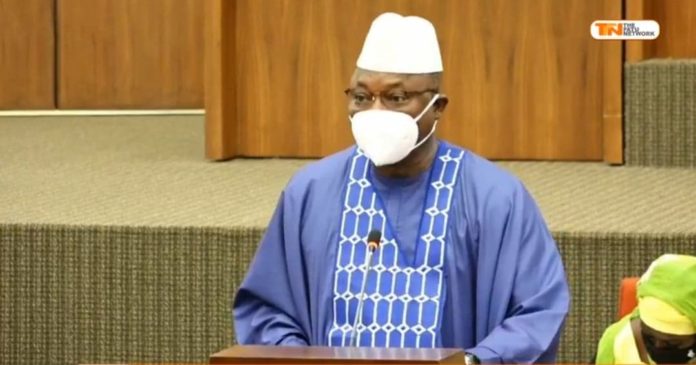 The Executive Board of the International Monetary Fund (IMF) said on Friday it completed the first review of The Gambia's economic performance under a program supported by a 39-month Extended Credit Facility (ECF) arrangement.
"The ECF, with a total access of SDR 35 million (about US$47.1 million at the time of approval, or 56.3 percent of quota), was approved by the IMF Executive Board on March 23, 2020 .
"Completion of the first review enables an immediate disbursement of SDR 20 million, about US$28.8 million, to help meet the country's balance-of-payments and fiscal financing needs and support the post-pandemic recovery. This brings total disbursements under the arrangement to SDR 25 million, about US$36 million," IMF said in a press release.
According to the fund, the Executive Board in completing the review also approved an "augmentation of access under the ECF arrangement from SDR 35 million to SDR 55 million (or 88.4 percent of The Gambia's quota in the Fund)".
"The Board also completed a financing assurances review and granted a waiver of nonobservance of a continuous quantitative performance criterion relating to a zero ceiling on the accumulation of external payment arrears," the fund said.
Since the onset of the COVID-19 pandemic, The Gambia has also benefited from an IMF Rapid Credit Facility disbursement of SDR 15.55 million (US$ 21.3 million at the time of approval) and is receiving debt service relief from the IMF under the Catastrophe Containment and Relief Trust, expected to total SDR 7.9 million, of which SDR 4.2 million (about US$5.83 million) has already been approved, according to the fund.