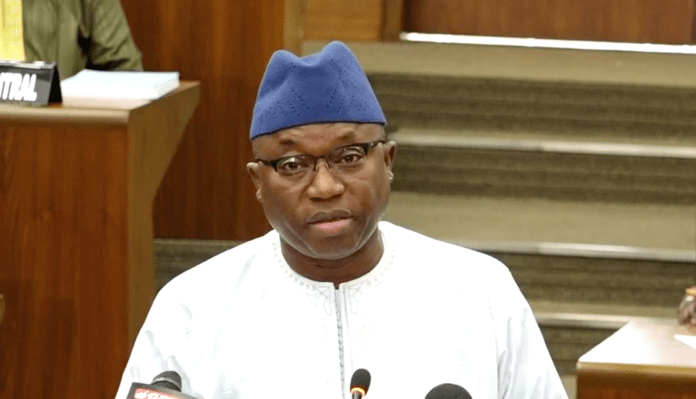 Finance Minister Mambury Njie said 'I'm innocent' on Sunday as he reacted to the Janneh Commission's recommendations against him.
A 2017 investigation into the financial dealings of former President Jammeh showed how the former president mismanaged or stole billion of dalasis in public funds. The investigation called out the likes of Njie for aiding the former leader and recommendation for him to be reprimanded.
Njie then suffered huge public loathing and his rehiring by President Barrow has been condemned in some quarters.
But speaking on For The People By The People Show on Sunday, the veteran public servant said: "I think as far as I'm concerned, those recommendations I'm not aware of the fact that it was as dirty as it was put. I went to the commission and I defended my position and I explained. One thing that the commission did not also reveal is that the information that they have in how we were doing our job.
"For example, the investigation showed a letter to me where I have written to the government of the Gambia in 1997 calling the attention of the government on the way we manage out grants and our loans saying and it's on record 1997. And they were asking me how come at that critical, very dangerous moment you're able to highlight these issues. This is why I'm saying everything was not out there for the public.
"Yes, perceptions are there but I think even former vice president Darboe did ask people what has he done , you do have any evidence to show that… There report is a report but if it is justified and confirmed that this is somebody who is conspiring with Jammeh, I think over and over it's been revealed that I have said to Jammeh 'no' on many times.
"If everything was revealed out there, the balanced reporting that would have helped for people know exactly how committed we are. Enabler? Fine. But I'm telling you that up to this moment, go back and see my record… The facts are there, the data is there. Whatever was done by the commission [is] fine. But all I'm saying is I'm innonent."