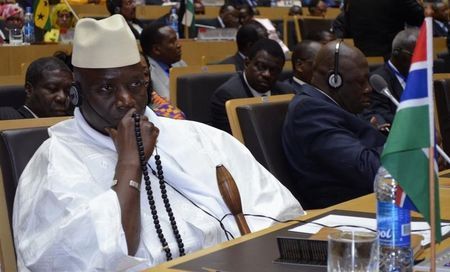 By Lamin Njie
Former Gambian army captain Ebrima Cambi has told the Truth, Reconciliation and Reparations Commission that life was no longer the same when he barred former president Yahya Jammeh from using a seized vehicle.
Mr Cambi was a captain in the Gambia National Army responsible for logistics in the early 1990s. Former president Yahya Jammeh who was the head of the military police was taking orders from him at the time.
"Well, he's known for disobedience. We all know that. Stubborn. Strong-headed. So, he was not taking instructions readily," Mr Cambi said of Jammeh.
"However, the straw that broke the camel's back was that the soldiers went on an exercise and apprehended some people with cannabis in their vehicle and this vehicle was arrested, taken to the military police where he was and he started using that vehicle, driving that vehicle around in town. I had to call him and say you must stop. So I stopped him from driving that. Since that day we had this animosity, he didn't like my friendship again."