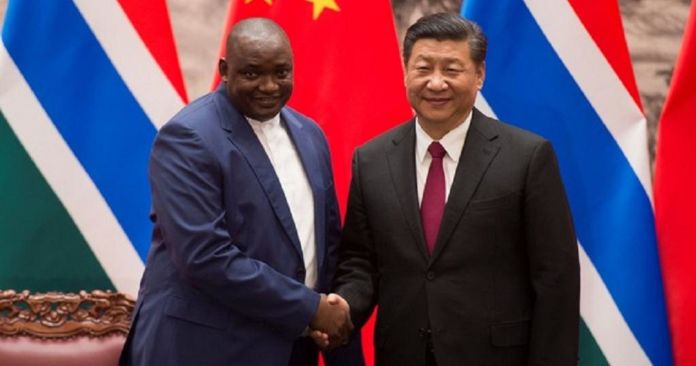 By Lamin Njie
The Gambia government has apologised to China after President Adama Barrow failed to address the East Asian nation by its official name.
President Barrow on Thursday addressed the National Assembly on the plans and policies of his government.
At the event, Mr Barrow who was fulfilling a legal obligation spoke on the achievements of his government in 2018, among them the marked improvement in the power sector.
However, the president's speech has not gone without a setback.
China is one of The Gambia's biggest development partners but the president during his speech erred by not referring to China by its official name.
The official name of China is the 'People's Republic of China,' a name that is at the heart of the one China policy.
But in one instance, Mr Barrow referred to the country simply as 'China'. In another, he referred to the country as 'Republic of China.'
The ministry of foreign affairs swept in Friday in an attempt to reverse the damage.
"The Ministry of Foreign Affairs, International Cooperation and Gambians Abroad of the Republic of The Gambia wishes to extend its profound apologies to the Government of the People's Republic of China for the typographical error contained in the President's State of the Nation address," the foreign ministry said in a statement.
It added: "The Ministry of Foreign Affairs conveys its deepest regret and reassures the People's Republic of China of The Gambia's adherence and commitment to the One-China Policy and strengthening of our excellent bilateral ties."