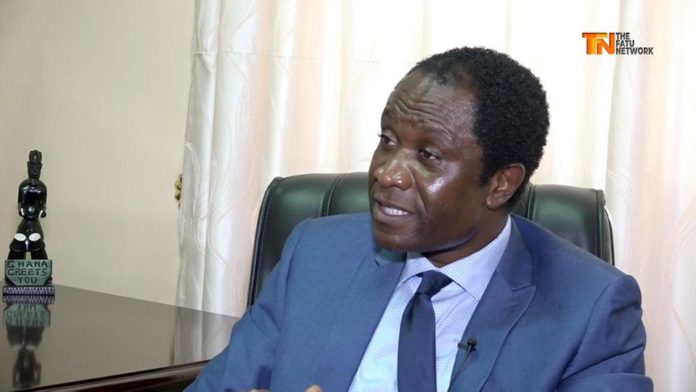 The leader of the Gambia Party for Democracy and Progress has said that his party is not a family party despite his wife being the party's Number Two.
Henry Gomez stated this in an exclusive interview with The Fatu Network
Mr Gomez who goes by his political stage name 'Moo Baeyee Balu' said: "It's always funny but I like critics because I learn from [them]. So this party is not a family party. Because if it was a family party, if you just recall your mind back [to the] the parliamentary elections, all those who contested were young people. And then came the local government elections… All were young people but none of them is from my family. And even my militants or the party executives there is nobody who is from my family. The problem is we [my wife and I] were the ones who formed the party."
GPDP was founded in 2004 and according to the GPDP leader, is also not an NGO as some people are inclined to suggest.
He said: I can say no to that. Because the results are very clear. If we happen to go back to the local government elections, in Brikamaba, that seat, we got a candidate, the UDP candidate won I think by four votes. For that matter, this political party is not an NGO. [It]'s a real political party. And if people are thinking it's an NGO, let them ask them, who are the parties that really made this change possible, that Gambians today are enjoying.
"GPDP can never be an NGO because since we came to power, GPDP has contested elections and all other forums GPDP is part and parcel of it. So those who are thinking that GPDP is an NGO or GPDP is a small party, well we are going to surprise Gambians come 2021."