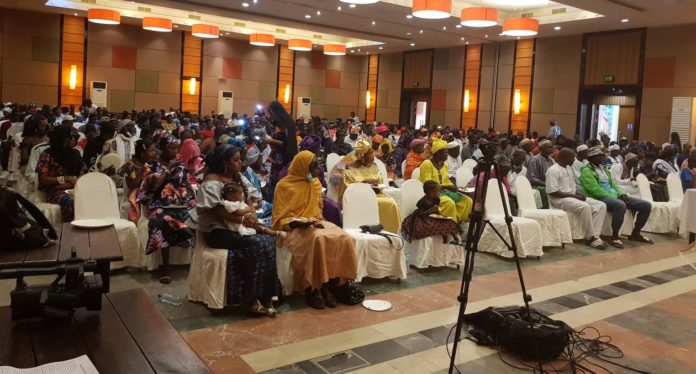 GAP leader Musa Ousainou Yali Batchilly has ripped into 'cooperate thieves' who got about conniving with European nations for Gambians to deported, vowing to roll back any deals signed if GAP takes power.
Gambia Action Party is holding its national congress at the Coral Beach Hotel in Brufut with Batchilly addressing delegates moments ago.
In his 7,900-word statement, Batchilly in the area of mass deportation said: "We stand against mass deportation of the Gambian brothers and sisters around the world to ensure the respect for our nationality.
"Recently, we have witnessed draconian agreements set to deport our giant Gambians back to the nation who struggled their way out for greener pasture and majority of them died along the Mediterranean Sea.
"We stand beside those single mothers who struggled in Gardens, Markets, and Weekly Lumos as well as the Cooperative Associations to ensure their children excel which in return benefit our society. We stand beside those widows that sold their jewelries and credited some cash in order to finance their journey.
"Sadly, our government connives with the European nations to repatriate our people. A GAP led government will revoke all the malicious and exploitative deals signed by some cooperate thieves for selfless service for the Gambia.
"Our government will be responsive, people centric and devoted government to the service of the people and shall ensure our bilateral and multi-lateral relationship with the nation of the world exclude this horrible action. We urge the government of the Gambia to respect the human dignity and revisit their treaties. And to the deportees and those on the pipeline, your rights will be protected by voting for GAP in December 04th, 2021."