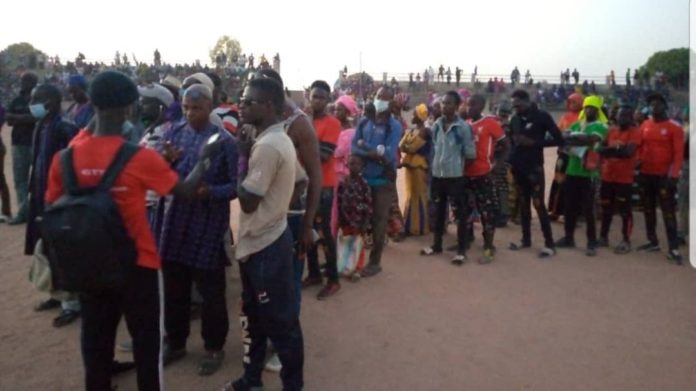 By Matty Senghore
A massive 131 people formed a queue on Saturday where they said they are migrating to GDC from NPP.
GDC held its national congress in Farafenni on Saturday attended by thousands of supporters. Mamma Kandeh was returned as leader of the party.
There, 109 men and 122 women announced that they are cross carpeting to GDC. They are from the Sabah ward under Sabah Sanjal constituency.
The men and women said they were previously NPP/NRP supporters.
GDC had in recent months lost many of its supporters to NPP. The party even lost its national chairman Demba Sabally to President Barrow's NPP.